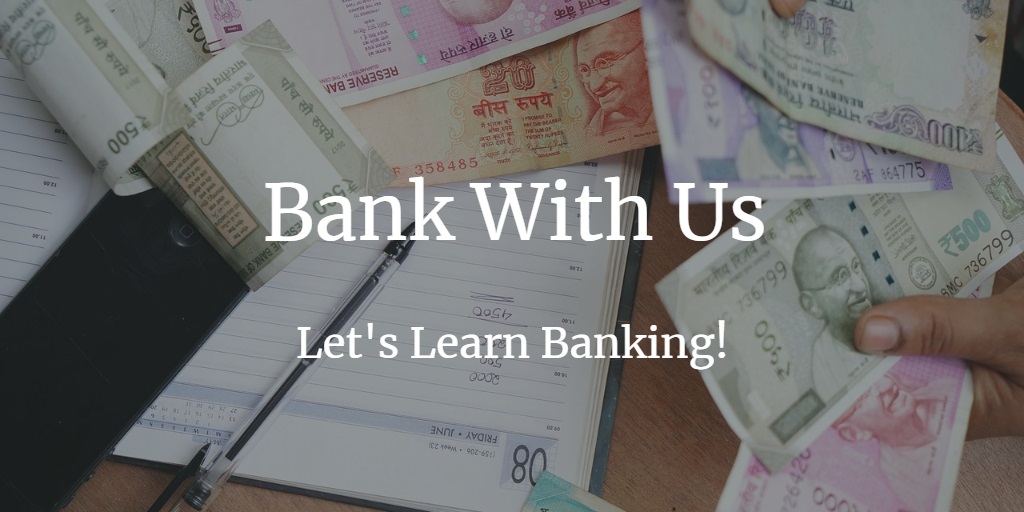 Welcome to Bank With Us, you are reading India's finest Banking How-To knowledge base. If you need help with banking you can always rely on our guides and articles published on Bank With Us.
What Would Like to Learn Today?
Choose the topic of your choice and then select your bank you will be taken to the guide or article which will explain everything about the selected topic or use the search box provided above.
How to Check Bank Account Balance?
In India, you can check your remaining bank account balance by following more than 6 methods. The most famous method to check the balance is by giving a missed call. Find the missed call balance check number of your bank here.
How to Block ATM Card?
If you have lost or misplaced your ATM Card (debit card) then you should block it immediately. Choose your bank to learn the steps to block it.
How to Get New Bank Passbook?
It happens and we run out of pages in our bank passbook. You can request your bank to issue a new bank passbook for you. If you have used all your pages then most of the banks will reissue new one for free. But in case you have lost your passbook then you will have to pay the charge. However, this changes from bank to bank. So select your bank below to know more in detail.
How to Get a Mini Statement?
With the help of a mini statement, you can get details of the last 5 transactions that took place in your bank account. There are basically two methods by following which you can get your mini statement. The first one is by giving a missed call to the bank's number. And the second method is using the ATM machine to get the printed receipt of the mini statement.
How to Request a New Cheque Book?
If you use your cheque book often then you may have used all the available cheque leaves. Don't worry you can always request a new cheque book from your bank. There are multiple methods that you can follow to get a new cheque book. Both offline, as well as online procedures, are available for you.
How to Stop Cheque Payment?
If you have made your mind to stop the payment of the cheque you have issued then you can do it. But you should make sure that you have a legitimate reason to stop the payment of cheque. If not you might get into trouble, to know the steps to stop the cheque payment select your bank below.
How to Link PAN Card with Bank Account?
PAN Card is a very important document that is issued by the income tax department of India. These days the banks don't allow people to open a bank account with them if the PAN card is not provided. Still, the Form-60 is used in some cases. But you should always link your PAN Card with your bank account.
How to Link Aadhaar Card with Bank Account?
Just like the PAN Card, Aadhaar card is also one of the documents that is issued by the government body in India. (UIDAI) If you have not updated your Aadhaar Card number in your bank account then you should do it as soon as possible.
How to Generate MMID?
MMID is also known as Mobile Money Identifier. You can easily generate MMID of your bank account by sending an SMS from your registered mobile number. Read the complete steps by selecting your bank below.
How to Register Mobile Number with Bank Account?
Registered mobile number is a very important thing and you should always keep it up to date. If you don't have access to your SIM card or you have started using a new mobile number. Then you should update it with your bank account to get SMS alerts and OTPs delivered to you.
How to Reactivate Dormant Account?
If you don't use your bank account for a long period of time then it will be inactive. The bank will consider your bank account as a dormant account. But you can still get your bank account back activated. There are certain steps that you should follow to reactivate the dormant account. You will have to personally visit your home branch and submit an application letter addressing to your branch manager. Select your bank below and know the complete steps to reactivate it.
Did Not Find What You are Looking For?
Don't worry we have got you covered. Our knowledge base is not limited to this page we have lots of other things published on Bank With Us.
Use the above search box to find the topic you are looking for. This search box will help you to find the other topics which are published on Bank With Us.