Cheque book is one among those banking services, in fact, we can say that cheque book is one of the basic services. In this article of mine, I will tell you the procedure to request cheque book in SBI. You can request a new book by following two methods and I have mentioned both of them below.
Methods to Request Cheque Book in SBI?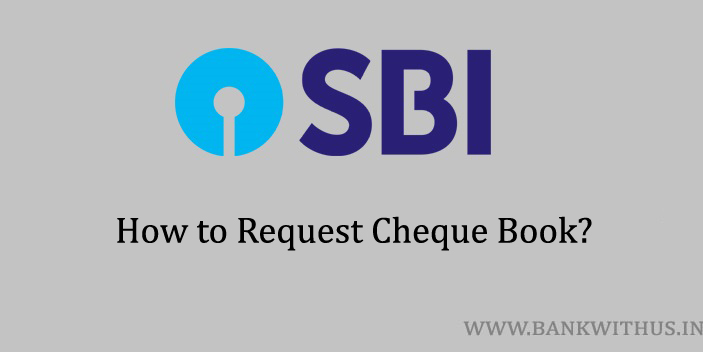 So now let us get started with this article and check out the procedure. But before that, I would like to tell you about the two methods which you can find in this guide.
Through ATM Machine. (offline)
And by using internet banking service. (online)
Using ATM Machine
Steps to Request Cheque Book in SBI using ATM Machine:
Find any of the ATM machines which are owned by the State Bank Group near to your location.
Swipe in your ATM Card into the machine.
Enter your ATM PIN number.
Select the Services option from the ATM screen.
Select "Request Cheque Book" from the services screen.
Go through the on-screen instructions and you are done.
Using Internet Banking
Steps to Request Cheque Book in SBI using Internet Banking:
Visit the official website of the bank and login to your internet banking account.
Click on the e-services option which you can find on the top menu of the interface.
Click on Cheque Book from the left sidebar.
Select the bank account for which you want to request a new book.
Select if you want a multi-city cheque option. (Yes or No)
Select the number of books you need. (1 or 2)
Select the number of leaves you want to have in the book.
Select the instrument subcategory. (Bearer Cheque or Order Cheque)
And finally, click on submit and go through the on-screen instructions.
Conclusion
 So these are the two methods by following which you can request a new book in SBI. I hope you are clear with all the steps mentioned in this guide. If you have any kind of doubts then you can leave your comment below, I will make sure you get a reply quickly.