Cheque book is given by the bank to the account holder. This book can be used by the account holder to order the bank to pay the mentioned sum of money to the beneficiary. The same amount of money will be deducted from the bank account of the issuer if there is sufficient balance.
This is how the cheque payments work. If the account holder has used all the cheque leaves given to him or her by the bank. Then a new book can be requested by the account holder. This guide is all about the procedure that should be followed to request cheque book in CSB Bank.
The bank may charge the customer for the new cheque book. To know the exact amount of charges I strongly recommend you to call the customer care of the bank. You can even refer to the schedule of charges on the official website of the CSB Bank Limited.
Methods to Request Cheque Book in CSB Bank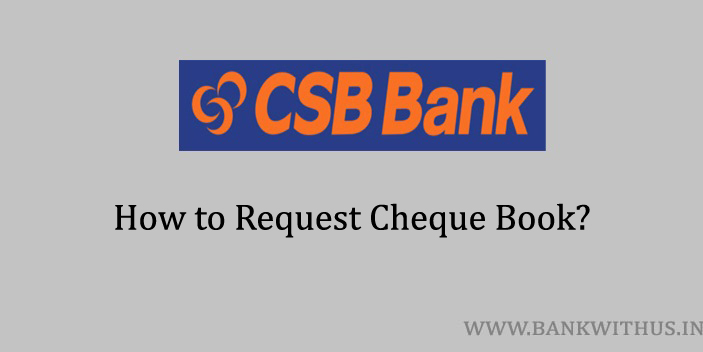 There are 4 methods by following which you can request a new book from the bank.
Using Internet Banking
Using Mobile Banking
By Visiting Home Branch
By Calling Customer Care
Conclusion
These are the 4 methods to request cheque book in CSB Bank. You should note one thing. The bank will not hand over the book to you personally. Instead, you will receive the book at your registered postal address. For more details and instant assistance, you can call the customer care of the bank.