State Bank of India or SBI is the biggest bank that is operating in the country we all know about them. Millions of people have a bank account with SBI. Recently when I was using Facebook I saw one of their posts which says that 1 among 3 people in India has a bank account with them. Then think how many people may have opened a bank account with SBI. In this article of mine, I will tell you how to get a new bank passbook in SBI.
When we open a bank account with SBI or any of the bank which is operating in India, we get a welcome kit in which we will get our bank passbook, debit card, and cheque book if we have applied for it. The main thing in the welcome kit is the bank passbook which is just like proof that we have a bank account in SBI. In many of the cases, we even use our bank passbook as proof of address in India.
What if you have lost your bank passbook somewhere?
Don't worry if you have lost it somewhere. Because you can apply for a new bank passbook in SBI if you have lost, misplaced or damaged it.
There are some charges applied by the bank in case you have lost your bank passbook the charges are mentioned at the end of this article.
How Can You Apply for New One?
You have to write an application letter to your branch manager asking him for a duplicate bank passbook. You have to mention the right reason why you are applying for the new or duplicate one.
If you have consumed all the pages of your SBI Bank Passbook then the bank will provide the new one for free.
But in case you have lost it as I have already mentioned you need to pay some charges along with GST on it.
Can you apply for a new one online?
I have found some websites online which state that you can apply for a new book in SBI Online. But let me tell you one thing and that is you can not apply for passbook online in SBI.
Those websites tell you to,
Open the official website of SBI Online.
Enter your login credentials like username and password.
Click on Request and Enquires.
After that click on More from the drop-down menu,
And choose the option to apply for a new book.
But in reality, there is no option to apply using internet banking features.
I have attached the proof below in which you can confirm that there is no feature in internet banking.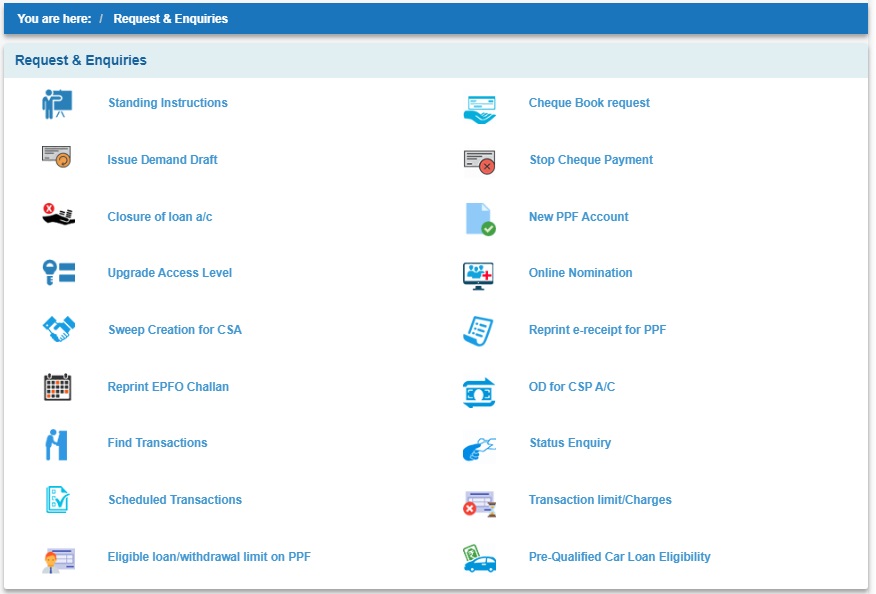 How to Apply for New Bank Passbook in SBI?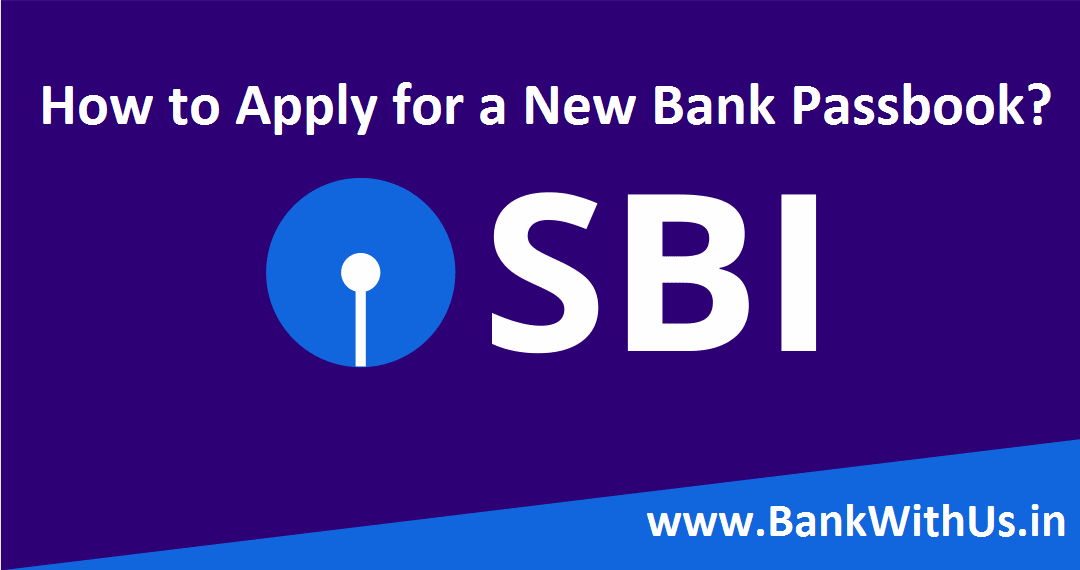 So now we know that there is no feature to apply for a new bank passbook in SBI using internet banking. Then how can we apply for it now? There is only one way and that is by visiting the home branch where you hold your bank account in State Bank of India.
Write an application letter addressing your branch manager. Mention that you have lost or damaged your bank passbook. Ask your branch manager to issue a new one for you.
Make sure you mention the right reason why you want to get a new one.
Take photocopy any one address proof document and identity proof document.
Attach the photocopies of the documents with your application letter.
Make your signature on the photocopies to make them self-attested. Bank will not accept them without your signature on them.
Visit your home branch and submit the application letter to the bank officials.
SBI New Bank Passbook Charges
As I have already mentioned that you need to pay some charges for your passbook, the details are mentioned below.
| | |
| --- | --- |
| Particulars | Charges |
| Charges for New Bank Passbook if you have Lost | Rs. 100 + GST. |
| Charge to Print Each Page in New Passbook (in case of lost) | Rs. 40 per page |
| Charge to Get New Passbook if you have consumed all the pages | No Charge |
Important Things to Remember
Once you submit your application to the bank officials they will process your request after verifying your documents submitted.
After successful verification of your documents and signature, they will hand over a new book to you.
Don't forget to get a barcode sticker of your account number on the book.
Video Tutorial on How to Write Application Letter to SBI Branch Manager
The video credit goes to YouTube Channel: YT Writter.
Conclusion
If you have any kind of doubts then you can comment below. For more details, you can even call the customer care of the bank on their toll-free number: 1800 425 3800.