Federal Bank is one of the banks that are considered to be in the list of best private banks. Today this guide is for the account holders of the Federal Bank who want to request a cheque book. We have got so many modes of payment to transfer or send money to others.
But the cheque mode of payment still remains one of the most used modes. In some places and in some businesses cheque is the only mode of payment that is accepted. So it becomes necessary to have a cheque book with us. In case you have not received it from the bank then you can follow the steps mentioned in this guide.
Even if you have used up all the cheques that the bank had issued, you can use this guide. There might be some charges that will be applied to you for the new cheque book. You should contact the bank well in advance before requesting the new book.
Methods to Request Cheque Book in Federal Bank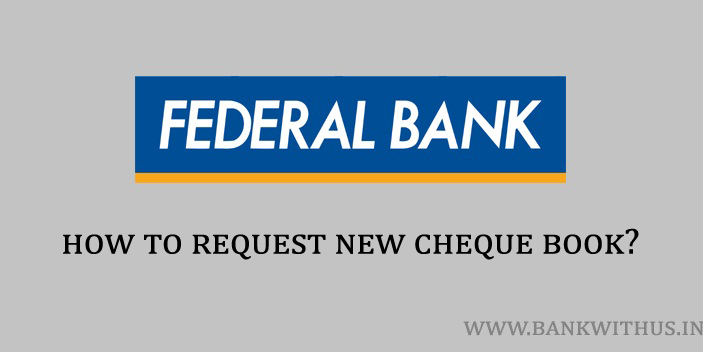 There are multiple methods that can be followed by you to request a new book. I have put my efforts to explain to you all of them. You can use any one method which you feel is the right one for you.
By Sending SMS
Using Internet Banking
Using Mobile Banking Application
Calling Customer Care
Conclusion
These are the steps that you need to follow to request a new cheque book in Federal Bank. If you are facing any kind of issue then you can speak with the customer care executive by calling customer care.