Register Mobile Number with HDFC Bank: HDFC Bank is one of the leading banks which are operating in India. HDFC Bank is well known for the quality of banking services they offer. If you want to share your experience with the HDFC Banking services with us then comment below. By commenting your experience with HDFC Bank you can interact with the other people who own account with this bank. While you open the bank account with any of the banks they ask you to provide many details. I am talking about the details like your name, permanent address, email address etc.
Mobile number is one of those details which are asked by the bank. And it is almost mandatory for the account holders to register mobile number with HDFC Bank. There are a number of reasons why you should always keep your mobile number up to date with your account. Like if you lose your ATM Card somewhere and someone finds it and tries to use your card somewhere.
What happens next?
They don't know your PIN Number so they will enter incorrect PIN. The bank will inform you by sending an SMS notification on registered mobile number. After that, you can immediately block your card to avoid further usage.
This is just one example of the benefits which you will get when you register mobile number with HDFC Bank account. And if you have not registered it yet then don't worry.
Because in this article of mine I will tell you the procedure to register mobile number with HDFC Bank account.
How to Register Mobile Number with HDFC Bank?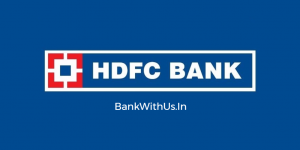 Now let us get started with this guide and check out the procedure to register mobile number with HDFC Bank account.
The first thing you have to do is download the registration form here.
Fill the form with all the details asked in the form like your name, bank account number, and mobile number etc.
Make your signature on the registration form wherever required.
And finally, visit your home branch and submit the duly filled mobile number registration form to the bank officials.
Your number will be registered within 2 working days.
Points to Remeber
You can update or register your mobile number by following the procedure mentioned above.
The mobile number registration form can be downloaded online.
You can also get the mobile number registration form at your home branch.
Make sure you fill in all the details correctly in the form.
In the case of joint account, all the account holders have to sign the form.
So this is how you can register mobile number with HDFC Bank account. I hope you are clear with all the details mentioned in this guide.
But if you have any kind of doubts then you can comment below. You can even contact the customer care of the bank on their toll-free number 1800 22 1006 for further assistance.