If you have changed the mobile number that you use as the primary one. Then as soon as you switch your new mobile number you should update it in bank records. If you don't do it then you are losing some important communication from the bank. In this guide of mine, I will tell you how you can update or change mobile number in Federal Bank account.
The process is very easy, and you will be able to change the mobile number in a few steps. All the steps are mentioned in this guide are of an offline method. In this offline method, we will be making use of the ATM machine of the bank. Here you should make sure that you are using an ATM machine that is owned and operated by Federal Bank only.
As of now, we account holders are not allowed to make any changes to the account details using the other bank ATM machines. You can easily find out the nearest Federal Bank ATM machine using any map application on your smartphone.
Steps to Change Mobile Number in Federal Bank Account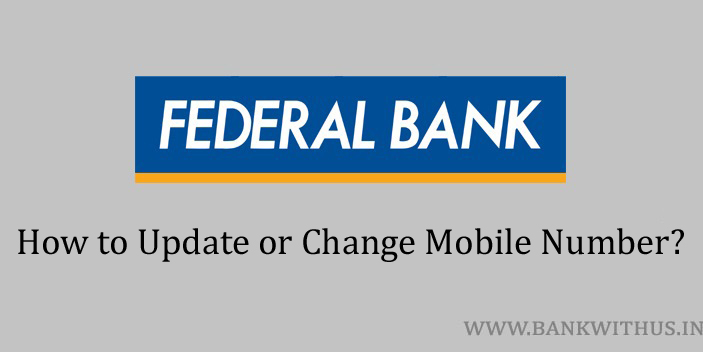 Follow the instructions given below to update your number with your bank account details.
Steps to Udpate of Change Mobile Number in Federal Bank Account:
Look for any Federal Bank ATM Machines near your location.
Visit the ATM machine.
Insert your ATM card into the machine.
Select the language in which you want to use the machine.
Enter your 4 digits PIN number.
Select "More Services" from the screen of the machine.
From the list of services select "Update Mobile Number".
Enter your new mobile number and the bank will send you an OTP via SMS on your registered mobile number.
Enter the OTP received and follow the on-screen instructions.
Conclusion
This is one of the offline methods to update your mobile number. If you are facing any difficulties in following the steps of this method. Then you can also visit your Federal Bank home branch too, the bank officials will help you out with another method. And if you want to do it online then you can make use of the internet banking service to make this change.