If you have changed your primary mobile number, then it is very important that you update the same with your bank account. This is because of so many reasons. But the major issue you will face is you will not receive OTP and transaction alert SMS from the bank. If you don't update your mobile number. In this guide of mine, I will tell you how you can update or change mobile number in Bandhan Bank account.
The process is very simple, but you can not do it online. As the mobile number is very sensitive information of the account holder. Most of the Indian banks do not allow the change of number online. So you need to visit your home branch and get your task done. In the home branch, you have to submit a written request to the bank asking them to update your new mobile number in the bank records.
Steps to Update of Change Mobile Number in Bandhan Bank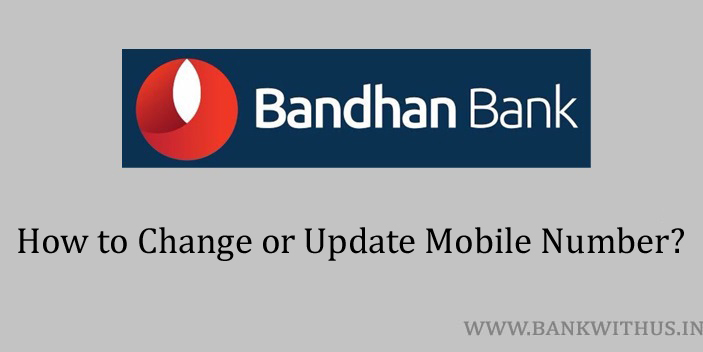 Follow the instructions given below.
Steps to Update or Change Mobile Number in Chandhan Bank Account:
Take a sheet of paper and start writing the application letter addressing the branch manager.
Mention your name, address, in the form section of the letter.
The subject of the letter will be "Request to Change Registered Mobile Number".
Now in the body of the letter explain that you have changed your mobile number to a new number.
Mention your new mobile number and account number in the letter.
Take any one of your identity proof documents. (Aadhaar Card or PAN Card)
Get a clear photocopy of the document.
Sign on the photocopy to make it self-attested.
Attach the photocopy to the application letter and submit it to the bank officials at your home branch.
Conclusion
The mobile number will be updated within 1-2 working days. So keep your patience during the change. For more information, you can call the customer care of the bank on 1800 258 8181. This is a toll-free number that can be used to speak with the customer care executive of the bank.