FASTag is great all you have to do is attach this on the windshield (front) of your vehicle, recharge it and you good to go. There is no need to wait at the toll and pay in cash to the toll organization. But you have to make sure that you are using the FASTag lane and have sufficient balance in your vehicle's tag.
But how can you know if you have sufficient balance in your tag or no? This guide is published to help you out with the same. I will share the complete procedure you need to follow to check the Federal Bank FASTag balance. Here we will not be using any third-party website or app.
Instead, I will share with you the steps to check the balance using the official website of the bank. There is a separate section of FASTag on the official website of the Federal Bank. Whenever the matter is related to money or the bank account we should always make use of the official websites and not the third-party websites or apps.
Process of Checking the Remaining Balance in Federal Bank FASTag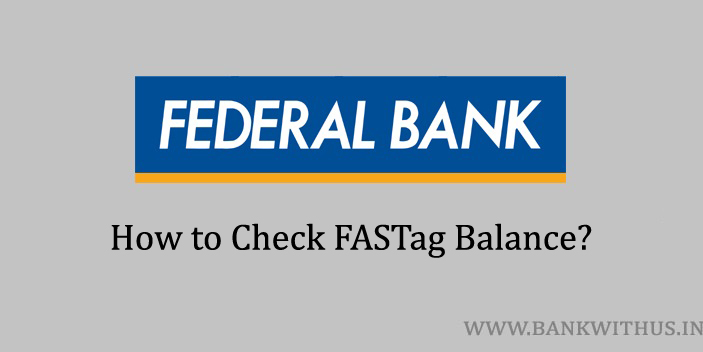 Follow the instructions given below to check your balance.
Steps to Check Federal Bank FASTag Balance:
Visit the official website of the Federal Bank.
Go to the FASTag section of the website.
Click on Customer Login.
Enter your Login ID. (registered mobile number)
Solve the captcha.
Click on Generate OTP.
The bank will send you an OTP on your mobile number.
Enter the received OTP.
After a successful Login select the Tag to view its remaining balance.
Conclusion
These are the 9 steps that you need to follow to check Federal Bank FASTag Balance online. When you want to recharge your Tag you can use the UPI and other third-party websites. But while checking the balance or making any changes use the official website.