Whenever you do any transaction with your bank account you normally receive an SMS alert from the bank. The transaction can be a debit one or a credit one. And whenever you want to make any online transaction you will receive an OTP from the bank without which you can not complete the payment. But for both cases, there is one requirement. And that is the registered mobile number. So in this guide, I will tell you how you can update or change mobile number in South Indian Bank account.
Steps to Change Mobile Number in South Indian Bank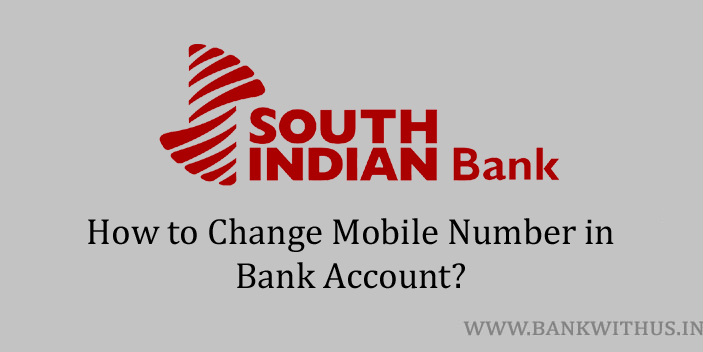 Follow the instructions given below to update your mobile number.
Steps to Change Mobile Number in South Indian Bank Account:
Take your identity proof document with you. (Aadhaar Card or PAN Card)
Visit your South Indian Bank home branch.
Speak with the bank officials and tell them that you want to update or change your mobile number.
The bank officials will provide you with a form.
Fill the form with all the details like your name, account number, and your new mobile number.
Check all the details that you have filled in the form.
If everything is correct then sign the form.
Submit the duly filled and signed form to the bank officials.
And at last show your identity proof document to the bank officials to prove yourself as the account holder.
Conclusion
This is how simple it is to change your number in the bank account. You should consider carrying the original copy of your identity proof document while visiting the branch. The bank officials will not ask you to submit the original copy. But you will have to show it for verification purposes. If you don't have your physical copy with you. Then you show the documents in the Digilocker app as well. There is no need to pay anything for this change as the bank does it free of cost. For more information, you can call customer care on 1800 425 1809. (toll-free number)