You can transfer money from your bank account using internet banking or mobile banking services. But before you start with it. It is recommended that you add the receipts account as a beneficiary. In this guide, I will tell you how you can add beneficiary in Federal Bank account.
If you try transferring money without adding it. Then you will be restricted to a certain amount. This means you will not be allowed to transfer a large amount of money.
To avoid these problems you can add the account as a beneficiary. Once you have added it you will also have to approve the account. You have two options to do it.
The first one is by entering your debit card details. And the second option is by entering your internet banking account details.
The Process to Add Beneficiary in Federal Bank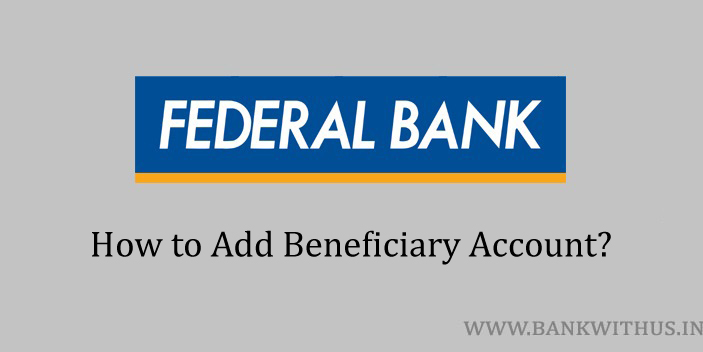 Download and Install the official mobile banking app of Federal Bank.
Open the app after installation.
Login into the app by entering your account details.
Tap on "Settings".
Select "Beneficiary Management" from the settings.
Tap on "Add Beneficiary".
Choose if the beneficiary has an account with Federal Bank or Other Bank.
Enter the account details of the beneficiary.
Approve the beneficiary by using your debit card or internet banking details.
While installing the mobile banking app of the bank. You have to take special care. Never install the mobile banking app using third-party sources. Always use official sources.
If you are using an Android device then install the app from Google Play Store. And if you are using an iOS device then install the app from Apple App Store only.
Conclusion
I recommend you use the mobile banking app because it makes the process easy. But if you wish to use Internet banking services. Then you can do that too. The steps are very similar. For more help call customer care of the bank.