Mobile number is a very important part of KYC and at the same time, it is a very important component for the security of your bank account.
Whenever a transaction happens in your account. The bank will send you an alert via SMS to your registered mobile number.
So if you have changed the mobile number you use. Then you should update the same in your bank account as well. In this guide, I will tell you how you can update or change mobile number in J&K Bank Account.
You can not change your mobile number online, so you will have to follow the offline method. In this method, the account holder has to visit the home branch and give a written application to the bank.
I will tell you how the application letter should be written and to whom the letter should address. The steps are very simple and you can get the work done in just one visit to your Jammu and Kashmir Bank's home branch.
Steps to Change Mobile Number in J&K Bank Account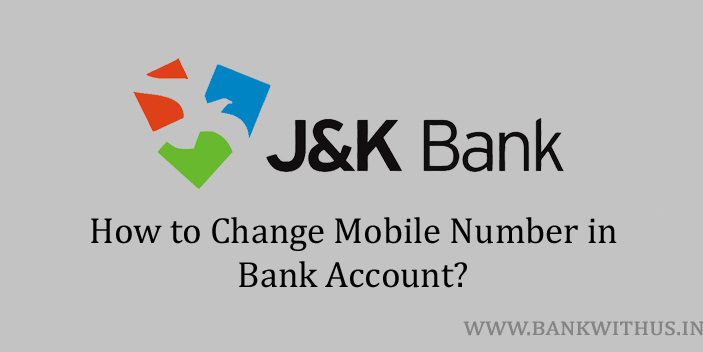 Follow the instructions given below to change your registered mobile number in your Jammu and Kashmir Bank account.
Steps to Change Mobile Number in Jammu and Kashmir Bank Account:
Take a sheet of A4 size paper.
Start writing an application letter.
The application letter should address the branch manager of your J&K Bank home branch.
In the body of the letter explain that you have changed your mobile number. And want to update the same in the bank records.
Clearly make mention of your bank account number and the new mobile number.
Take an of your identity proof document. (Aadhaar Card or PAN Card)
Get a clear photocopy of the document and make your signature.
Attach the application letter with the photocopy.
Visit your Jammu and Kashmir Bank home branch and submit the application letter to the bank officials.
Conclusion
It can take a maximum of 2 working days for your mobile number to be updated in the bank account. But in 90% of the cases, the number will be updated before the end of the day after the account holder submits the application letter. The bank will not charge you anything for this change. For more information, you can call the customer care of the bank on 18001800234. (toll-free number)