We call it the mobile number but the banks call it the registered mobile number. Basically, this is the number that you have given to the bank to communicate with you. The banks use this number to communicate details like your transactions, OTP, and others. To keep receiving the communication you should make sure that your number is updated. In this guide, I will tell you how you can update or change mobile number in Central Bank of India account.
Although the process is quite simple you can not do it online. Well, there is a reason why usually banks don't allow you to do it online. And the reason is the mobile number is a very important KYC detail. So when it comes to KYC the banks in India are very strict. So you will have to follow the offline method only. But there is no need to worry as the offline method is also very easy.
Steps to Change Mobile Number in Central Bank of India Account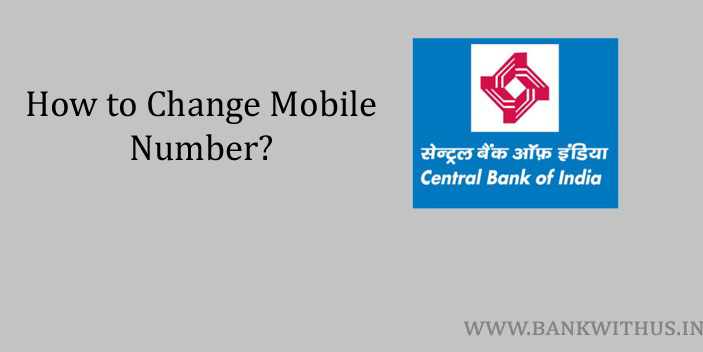 Follow the instructions given below.
Steps to Update Mobile Number in CBI Account:
Take an A4 Size paper.
Write an application letter addressing the manager of your home branch.
The subject of the letter should be "Change of Registered Mobile Number".
In the body of the letter explain that you have changed the mobile number.
And you want to update the same in the bank records.
Make sure you have mentioned your account number and the new mobile number correctly.
Choose any of your identity proof documents with you. (Aadhaar Card, PAN Card, or Voter ID Card)
Take a clear photocopy of the document and make your signature on it.
Now attach the application letter and the self-attested photocopy together and submit it to the bank officials.
Conclusion
Normally the banks settle the request of changing the mobile number within 1 to 2 working days. Keep your patience after you submit the letter to the bank officials. But please keep in mind that the bank officials will never ask for your username, password, etc. If you ever get a call asking for such details you should not respond. For more information call the customer care of the bank on 1800 22 1911. This is a toll-free number and you will be able to speak with the bank's support executive.