There are multiple passwords that protect our bank accounts. But at the same time, we also have our mobile number which is also called a registered mobile number. That helps us to receive and authenticate our transactions with the help of OTP. In this guide, I will tell you how you can change mobile number in IndusInd Bank account.
If you have changed your primary mobile number then you should update the same in your bank account. The mobile number not only is important for receiving the OTPs. But also to receive the transaction notification from the bank via SMS. If you notice any unauthorized transaction then you can block the account.
Steps to Change Mobile Number in IndusInd Bank Account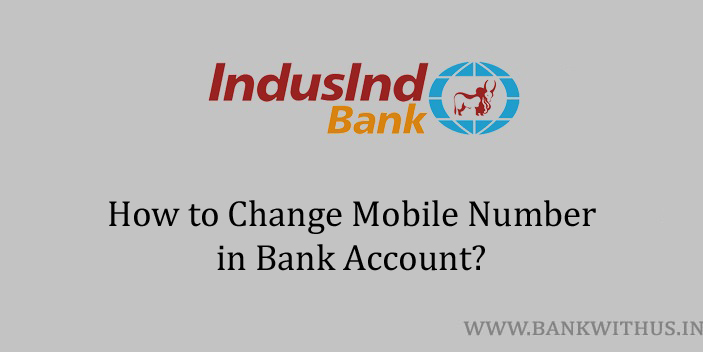 If you want to follow the offline method then you will have to visit your IndusInd Bank home branch. You have to submit an application letter addressing to the branch manager. In case if you don't want to follow the offline method. Then follow the online method that is explained below.
Steps to Change Mobile Number in IndusInd Bank Account Online:
Visit the official website of IndusInd Bank.

Click on the "Login" button.
Enter your username, password and click on the "Sign In" button.

If you don't want to enter your password then use IndusMobile for your login.

Click on "Online Preferences".
Look for "Mobile Number" in Personal Details.

Click on "Edit" under your mobile number.
Select your country code and enter your new mobile number.

Choose the mode of authentication (OTP or Debit Card) and follow the on-screen instructions.
What is the Mode of Authentication?
Here you should note that the mobile number is very important and sensitive information. So before you change or update it. You have to verify that you are the real owner of the bank account. This can be done by entering your debit card details. Or else by receiving an OTP on your existing registered mobile number.
Conclusion
This is how you can update the mobile number in your IndusInd Bank account. Please keep in mind that you should never share your details like username, password, OTP, Debit Card Number, PIN number, etc. with anyone. And the bank officials will never contact you asking for such details. For more information, you can contact customer care by calling on 18602677777.