Mobile number is very crucial information that we give to the bank. This not only helps us to receive the transaction alerts. But while doing any kind of online transaction the bank sends the OTP to the registered mobile number only. So this number should be always kept up to date. In this guide of mine, I will tell you how you can change mobile number in RBL Bank account.
Here you should understand that the mobile number is a very important aspect of the security of the account. And that is the reason why the bank does not allow you to change the number online. You will have to visit your RBL Bank home branch and follow the offline method to make this change in your bank account. The process is very simple but the process is offline.
Steps to Change Mobile Number in RBL Bank Account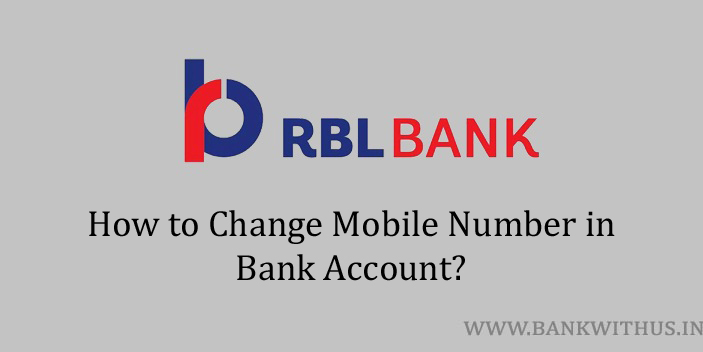 Follow the instructions given below to change your registered mobile number.
Steps to Change Mobile Number in RBL Bank Account:
Take a sheet of a pager, I prefer A4 size paper.
Start writing an application letter addressing the branch manager of your RBL Bank home branch.
Mention the subject of the letter as "Change of Mobile Number".
In the body section of the letter explain that you have changed your mobile number. And want to update the same in the bank account as well.
Do mention your bank account number and your new mobile number and sign the letter.
Now take any of your identity proof documents and get a clear photocopy of the same.
Make your signature on the photocopy to make it self-attested.
Attach your application letter and the photocopy together.
Visit your home branch and submit the letter and the photocopy to the bank officials.
Conclusion
This is the simple process that you have to follow to update your registered mobile number. While you visit the branch of the bank make sure you carry your original copy of the document. The bank will not charge you anything for this update. It takes a maximum of 2 working days to update the number. For more information call the customer care of the bank on 022 6115 6300. And speak with the customer care executive of the bank.