DOB or Date of Birth is a very important aspect when it comes to banking. And it happens very rarely that DOB is wrong in the bank records. But still, if this happens then you can request the bank to correct it. In this guide, I will tell you how you can correct or change DOB in RBL Bank account.
This kind of mistake happens when you give the document to a bank that does not has your full DOB. For example, some people have only the birth year on their Aadhaar Card. In such cases, if the bank takes the same document. Then only the year will be updated in the account.
But this can be corrected in the bank records but not online. You will have to follow the offline method to get this thing done. For this process, you will need the identity proof document which has your full date of birth on it. Including the day, month, and year of your birth.
Steps to Change DOB in RBL Bank Account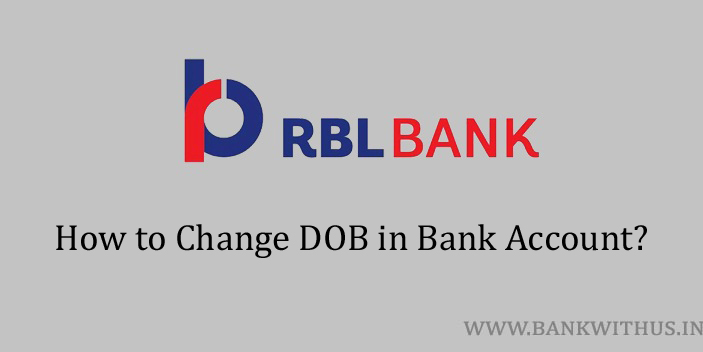 You can use your Aadhaar Card, Voter ID, Passport, Ration Card, etc. for this purpose if you have the full date printed on it.
Steps to Change DOB in RBL Bank Account:
Take a sheet of paper.
Start writing an application letter.
The letter should address the branch manager of your RBL Bank's home branch.
The subject of the letter should be "Correction to DOB in Bank Account".
In the body section of the letter explain that there is a mistake in the account in regard to your DOB. And you want to correct the same.
Mention your correct date of birth. And also the name of the document which you are providing as proof to the bank.
Get a clear photocopy or xerox of the document and make your signature on it.
Attach the photocopy to your application letter.
Visit your RBL Bank's home branch and submit the application to the bank officials.
Conclusion
The bank will not charge you anything for this change. While going to the bank make sure you carry the original copy of your proof document. Because the bank officials will ask for verification purposes. For more information, you can call the customer care of the bank on 022 6115 6300.