We have so many things that are recorded by your bank in the records. There is a registered mobile number, different types of addresses, and then comes the email address. Usually, people don't care much about email addresses. But it is important and the duty of the account holder to keep it uptodate. In this guide of mine, I will tell you how you can update Email address in RBL Bank account.
I am not explaining any online method in this guide. But an offline method requires you to visit the home branch of the bank. The process is not complicated at all and you will get the work done in one visit only. You have to fill out and submit the Re-KYC form of the bank. Upon submission, the bank will change the details in your bank account. And you will be not charged anything for this change by the bank.
Steps to Update Email Address in RBL Bank Account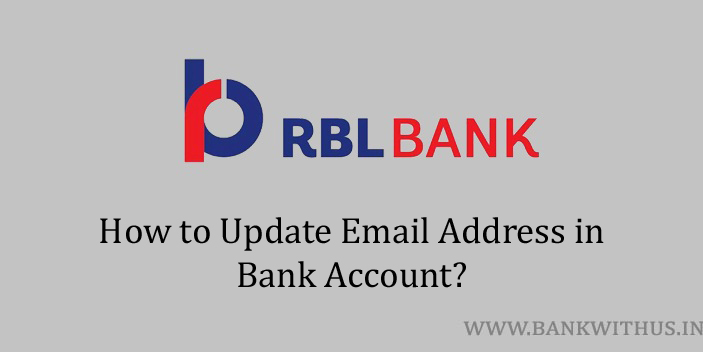 The things are really easy but the account holder himself or herself has to visit the branch of the bank. Follow the instructions given below.
Steps to Change or Address in RBL Bank Account:
Download the Re-KYC form of RBL Bank.
Take a clear printout of the form.
Fill the form with the basic details like your name, bank account number, date, etc.
In the email address section mention your latest email address that you are using.
Attach a passport size photograph of your on the form.
Sign across the photograph on the form and also sign the form after filling in all the details.
Take the original copy of any identity proof document of yours.
Visit your home branch of RBL Bank.
Submit the form to the bank officials and show your original identity proof document for verification purposes.
Conclusion
The bank will not ask you to submit the original copy of the identity proof document. But you will have to carry it as the bank officials will require you to show the original copy. Your email address will be updated within a working day after you submit the form. For more information, you can call the customer care of the bank on 022 6115 6300.