If you have issued a cheque using your RBL Bank cheque book. And now you want to stop the payment of the same. Then you can do that. In this guide, you will learn all the steps you need to follow to stop cheque payment in RBL Bank.
Methods to Stop Cheque Payment in RBL Bank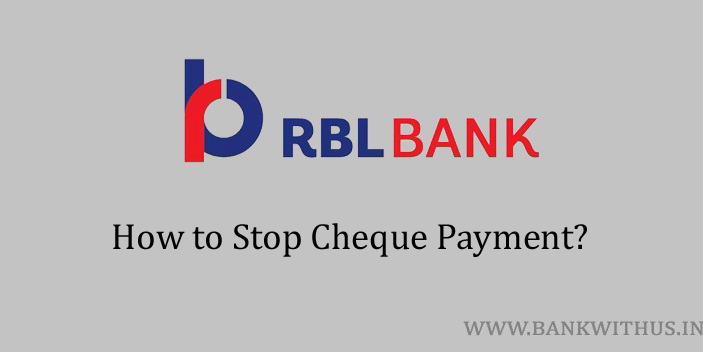 I will explain to you the online method and also the offline method to stop the payment. You can choose any one of these and follow the instructions. But keep in mind that the bank may charge you some fees for this service. And the payment can be stopped only if the cheque is not cleared yet. If the cheque is cleared then you can not use this service.
Using Mobile Banking App
Steps to Stop Cheque Payment in RBL Bank using App:
Download and Install the official mobile banking application of the RBL Bank.
Open the app after a successful installation.
Enter your login details into the app. (Username and Password)
Move to more service page of the app from the dashboard.
Tap on "Cheque Services".
Select the "Stop Cheque Payment" option.
Now enter the cheque number.
Confirm the cheque number.
Tap on the Submit button to send your request to the bank.
By Visiting Home Branch
Steps to Stop Cheque Payment in RBL Bank by Visiting Home Branch:
Visit your RBL Bank home branch.
Carry your bank passbook or cheque book with you.
Speak with the bank officials.
Tell them that you want to stop the payment of the cheque you have issued.
Give the cheque number. (refer to the cheque book)
Show your bank passbook or any identity proof document to the bank officials.
The officials will check the status of the cheque.
If the check is not cleared yet.
Then the officials will stop the payment for you.
Conclusion
These are the two methods you can follow. For more information, you can call the customer care of the bank on 022 6115 6300. And speak with the customer care executive of the bank.