If you have issued a cheque to someone using your cheque book then you have an option to track the status of the same. But to do that you will need the cheque number which will be printed in the issued cheque. In this guide, of mine, I will tell you how you can check South Indian Bank cheque status.
There are two methods that you can follow to check the status. And I have explained both the methods below. You can choose the method which you feel is easy for you and follow the instructions. The bank will not charge you anything if you are using the first method that is explained below. (SMS method)
Methods to Check South Indian Bank Cheque Status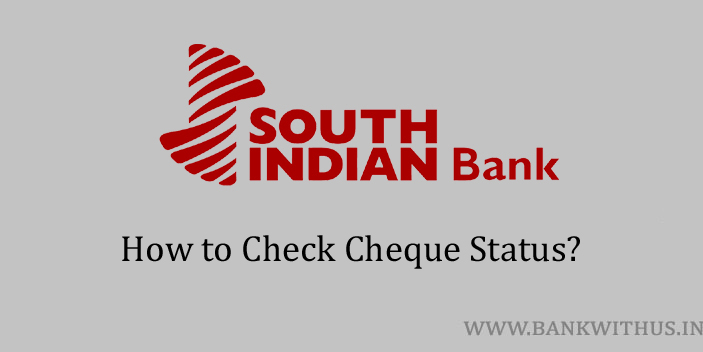 Choose any method and follow the instructions to know the status of the cheque you have issued.
By Sending SMS
Steps to Check South Indian Bank Cheque Status by Sending SMS:
Type an SMS as CSI <space> PIN <space> 6 digit cheque number
And send this SMS to 9840777222 from your registered mobile number.
You will receive an SMS from the bank containing your current status.
By Visting Home Branch
Steps to Check South Indian Bank Cheque Status by visiting Home Branch:
Take your cheque book and bank passbook with you.
Visit your South Indian Bank home branch.
Go to the helpdesk of the branch.
Speak with the bank officials and tell them that you want to know the status of a cheque issued by you.
Provide the 6 digits cheque number to the officials.
Show your bank passbook and cheque book to verify your identity as the real account holder.
The officials will check the status and let you know about it.
Conclusion
These are the two methods that you can follow. Other than these two you can also call the customer care of South Indian Bank on 1800 425 1809. This is a toll-free number, choose the IVR option that will connect your call to speak with the support executive of the bank. And ask the executive to tell the current status of the cheque.