OTP or One-time password does a great job in keeping our bank account safe. Whenever we try to do a transaction or major change to our profile. The bank sends us this code number via SMS to our registered mobile number. This is very common. But in this guide, I will tell you how you can receive South Indian Bank OTP via Email.
Usually, the banks do not send the OTP via email. Because the chances of the email address being compromised are considerably high when compared to that of the mobile number. So some banks send an Email notification that the OTP has been sent to the mobile number.

But those emails don't contain any kind of OTP. You can have a look at the above screenshot. Also keep in mind that the bank will never send you an email or SMS asking for details like your username, password, PIN number, and OTP, etc. If you ever receive such calls, emails, or SMSes. Then you should not reply.
If you are an account holder of South Indian Bank, then you have an option to receive OTP via Email. But this system is in place to be used when there is a delay in receiving the OTP by SMS while doing any transaction. I will tell you you can initiate the request to receive it via email.
Steps to Receive South Indian Bank OTP via Email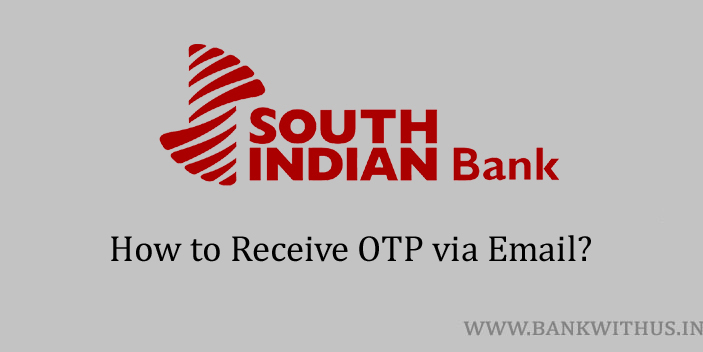 Even though this method helps you receive the OTP via Email. But to initiate or request the bank to send it. You will need access to your registered mobile number.
Give a missed call to 9223815816 using your registered mobile number.
The call will be disconnected automatically after a few rings.
You will receive your OTP via Email from the bank for the transaction you are doing.
This works as a backup solution when you are facing difficulties in receiving the one-time password via SMS from the bank.

You can see the screenshot of the official website of South Indian Bank above. They call it "Missed Call OTP". If you want to read the resource page on the official website of the bank. Then read here.
For more information, you can call the customer care on 1800 425 1809. This is a toll-free number and you can speak with the support executive of the bank.