Just like our physical address and registered mobile number. Email address is one more means by which the banks contact us in case they need to. But we account holders sometimes change the email address and the mobile number we use. In such cases, it is our responsibility to update the bank about it. This will ensure that we keep receiving communication from the bank. In this guide, I will tell you you can change or update email address in South Indian Bank account.
Before I started writing this article. I was looking for resources online on the internet to know more information. But then I did not find anything which teaches us how we can update this online. But then I read on the official website of South Indian Bank. It says we have to contact the branch to update our email address in the bank account.  I will guide you through the steps that you have to follow.

Source: SIBERNET FAQ for Customers
You can look at the screenshot above for more clarity.
How Can I Update My Email Address?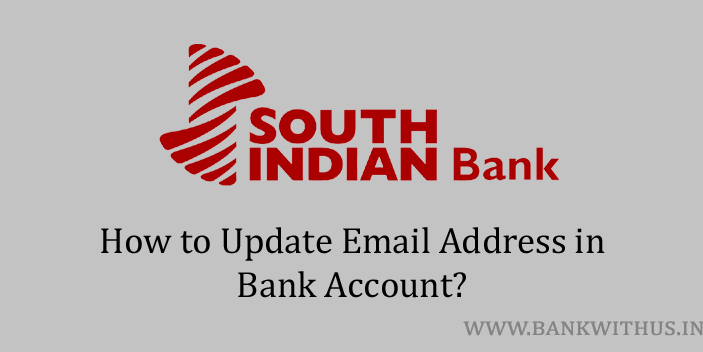 Follow the instructions given below.
Steps to Update Email Address in South Indian Bank Account:
Take a sheet of paper.
Start writing an application letter.
The letter should be addressing the branch manager of your South Indian Bank's home branch.
The subject of the letter should be "Updation of Email Address in Bank Account".
In the body part of the letter explain you want to update your email address in the bank records.
Further, you have to make clear mention of your name, account number, and your email address.
Use Capital Block letters to mention your email address.
Take a clear photocopy of any of your identity proof documents and attach it with the application letter.
Visit your South Indian Bank home branch, and submit the application letter to the bank officials.
Conclusion
These are the steps that you have to follow. For more information, you can call the customer care of the bank on 1800 425 1809. (toll-free) Or you can even visit your home branch if you have time for the enquiry at the same time you can submit your application letter.