Sometimes we don't receive the OTP sent by the State Bank of India on our registered mobile number. There are many reasons out there why we might not be receiving the OTP. But the major reason is we might not be having the cellular network in the area. In case you have a network, the reception may be poor. If you are having less network in your network then you should try SBI Secure OTP application which lets you generate OTP without receiving it via SMS. But before we proceed to the further part of this article. Let me tell you one thing and that is you should have your Email ID registered with your bank account. 
To receive SBI OTP on Email go to the official website of SBI and login to your internet banking account. Click on My Profile and Account, Click on Profile → Click on High-Security Options → Enter Your Profile Password → Change the Mode of Authentication through OTP to SMS, and Email → Click on Submit button.
For more in detail instructions about how you can receive the OTP for your SBI transactions online read this article till the end.
Steps to Receive SBI OTP through Email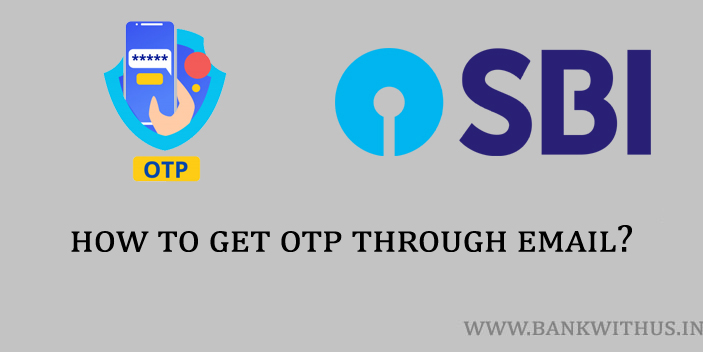 The complete step by step procedure that you need to follow to receive SBI OTP through Email is mentioned below.
Conclusion
So these are the 7 steps that you need to follow to get SBI OTP through Email. I hope you are clear with all the information that is mentioned in this article. If you have any kind of doubts in your mind then you can comment down below. And in case you want to get assisted quickly then you can call the customer care on their toll-free number: 1800 425 3800 and talk to the customer care executive for more details.
FAQ: Frequently Asked Questions
These are some of the questions which our readers ask or get in their mind after reading this article.