State Bank of India is the biggest bank in India is also the biggest lender when it comes to home loans. And when we take home loans we also enjoy tax benefits on the interest we are paying the bank. But for that, you will have to produce the interest certificate. In this guide, I will tell you how you can download SBI home loan interest certificate using the internet banking services of the bank.
Before we start with the guide let me tell you one thing. And that is when I say internet banking I am talking about SBI Online. Here you have to keep in mind that you should never share your bank account details like username and password with anyone. And the bank officials will never contact you asking for such details. If you ever get such a call, SMS, or email you should ignore it.
Steps to Download SBI Home Loan Interest Certificate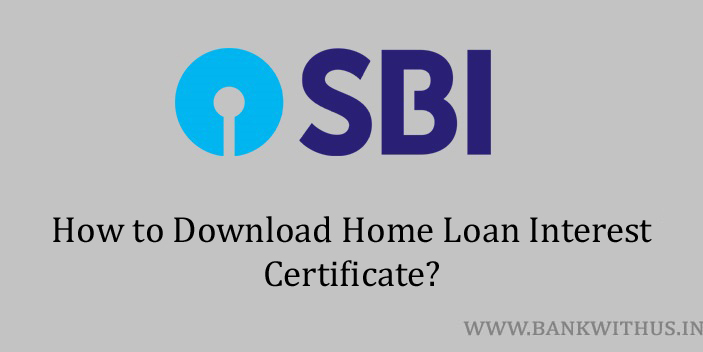 I will explain to you an online method so there is no need to visit your home branch or the branch where you have taken the loan. You will just need access to your internet banking account. Follow the instructions given below to download your certificate. The bank will not charge you anything for this certificate it is free of cost.
Steps to Download SBI Home Loan Interest Certificate:
Visit the official website of the SBI Online.

Click on the "Login" button under the personal banking section.

Read the safety instructions, terms & conditions and click on the "Continue to Login" button.

Enter your username and password.
Solve the captcha and click on the "Login" button.
Click on "e-Services" → "My Certificates".
Under e-Certificates click on "Home Loan Int. Cert".
Select your loan account number.
Click on "View/Download in PDF" to download the certificate.
Conclusion
This is how you can download your certificate online for free. In case if you want to download the Provisional Home Loan Interest Certificate. Then you can select it under the e-Certificates section. There is also an offline method in which you have to visit the branch of the bank personally. For more information, you can call the customer care of the bank on 1800 425 3800. (toll-free) and speak with the customer care executive of the bank.