When you are opening a new bank account or an instrument like a fixed deposit. The bank will ask you for the details of the nomination. It is very important that the account holders update the nominee details in their bank account. Normally this detail is taken by the bank during the account opening process.
But in case you have not given the nomination details during the opening of the account. You can do that online using the internet banking service of the bank. This guide is for the customers of the State Bank of India who want to view or check nomination details in SBI Online.
When I say SBI Online I am talking about the internet banking facility or the portal of the bank. You should never share your account details like username, password, and OTP with anyone. Just like that, you should never enter any of your account details on the third-party websites.
You should refer to the third-party websites just to gain knowledge about what you want to do. Here you should understand the meaning of third-party websites. These are the websites that are not owned and operated by the banks. Bank With Us is also not associated with the State Bank of India in any way.
We publish banking guides here on Bank With Us with an intention to make banking easy for Indians. If you are stuck with something you can always refer to the guides published on our website. To follow this method you need access to your internet banking account.
How Can I View Nominee Details in SBI Online?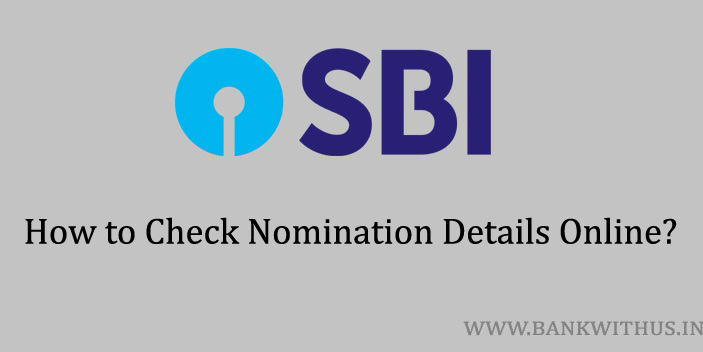 If in case you don't have access or not activated internet banking. Then you can do that within minutes by visiting the official website.
Steps to Check Nomination Details in SBI Online:
Visit the official website of SBI Online.
Choose Personal Banking.
Enter your username and password correctly.
Solve the captcha and click on the login button.
Click on e-services.
Select Online Nomination from the list of e-services.
Click on "Inquire Nomination".
Select the bank account number.
Accept the terms and click on the submit button to view the details of the nominee.
Conclusion
This is how you can view the details of the nominee in SBI Online. If you are facing any kind of issue or need more information. Then call the customer care of the bank on their toll-free number: 1800 425 3800. And speak with the customer care executive on call.