Are you a State Bank of India customer and looking for your CIF Number? If you are looking for your CIF Number then I will help you to find it. Generally, customers or account holders of SBI look for this information when they want to activate internet banking in SBI. And also when they want to transfer their bank account from one branch to another branch of the bank. (changing home branch) I will tell you about two methods by following which you can find this number. One of the methods is offline and the other method is online. I have mentioned both the methods below you can use any one of them.
SBI CIF Number is Printed on the first page of your bank passbook. To find your CIF number open the first page of your bank passbook. You will find the CIF Number printed above your bank account number. If you don't have your bank passbook then you can use your bank account statement. The Customer Information File Number will be mentioned on the top part of your account statement.
What is the meaning of CIF number?
But before we proceed to the further part of this article I would like to tell you the meaning of the term. A customer information file (CIF) is a file, either electronic or physical, that stores all pertinent information about a customer's personal and account information like account number etc. The customer information file allows the business to view its customer accounts by relationship and not strictly by account type.
How to Find CIF Number in State Bank of India?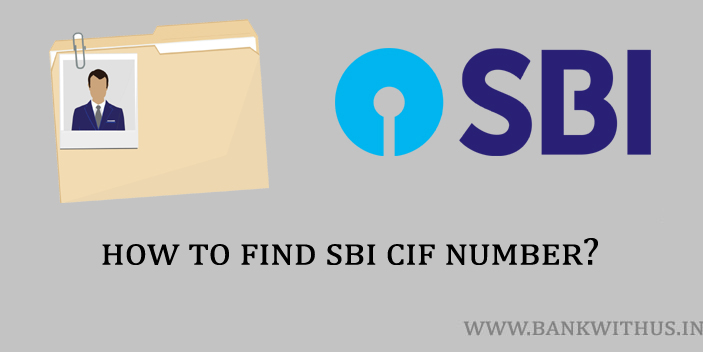 So now let us get started with this guide and learn how you can find CIF Number in State Bank of India.
Using Bank Passbook
Where Can You Find This Number in Your Bank Passbook?
This is the offline method to find it all you have to do is take out your SBI bank passbook and open the first page of the book.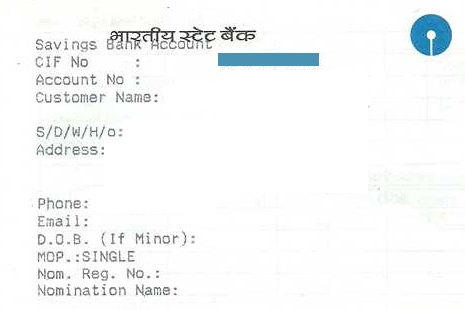 You will find it printed on the first page, I have embedded the image above which you can refer to find your number.
Using Bank Account Statement
Now let us check out the online method, to use this method you should have an activate internet banking account. If you don't have it then you can get it activated by reading the guide which I have linked in the first paragraph.
Steps to Find SBI Customer Information File Number Using Bank Account Statement:
Visit the official website of SBI: https://www.onlinesbi.com/
Enter your username and password to login into your account.
After that download or view your account statement.
You will find your customer information file number mentioned there.
Refer the image embedded above for more clarity about the place where you can find it.
Video Tutorial to Find your SBI CIF Number
Conclusion
So these are the two methods by which you can find CIF Number in State Bank of India or SBI. If you have any questions or doubts in your mind then you can comment below. I will try to respond to your comments and queries as soon as possible to me. For more details, you can even contact customer care of the bank of their toll-free number: 1800 425 3800.