State Bank of India which is the largest bank in India has every kind of banking instrument to offer to the customers. And now for the have added the FASTag to their portfolio of the products. If you are one of the users of the SBI's Tag then this guide is for you.
You can use this guide to check SBI FASTag Balance. Here in this guide, we will not be using any third-party apps or websites. You can check the balance using the official website of the State Bank of India. Wherever you are trying to get details of your tag it is always recommended to use the official sources only.
There is no doubt that this Tag is helping everyone to save time as well as fuel during the travel. This is because wherever you are using national highways. You don't have to stop and wait in the queues to pay the toll. Just pass by the toll and the money will be deducted from your Tag account automatically.
While making use of this tag you have to make sure that you are using the ETC lane of FASTag lane only. You are not allowed to pass by using another lane with this tag on your vehicle. If you use other lanes on the highway then you have to pay the toll in cash.
How to Check SBI FASTag Balance Online?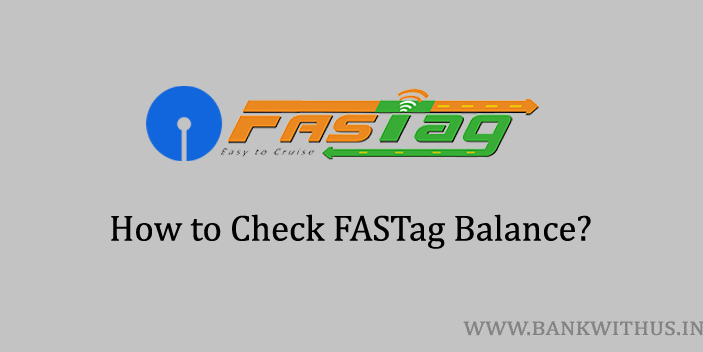 Follow the instructions given below to know the remaining in your SBI FASTag.
Steps to Check State Bank of India FASTag Balance Online:
Visit the official FASTag website of SBI.
Enter your registered mobile number.
Enter your password.
Solve the captcha or verification code.
Click on the Login button.
Choose the FASTag from the list. (if you have multiple tags)
You can now check the balance of the selected tag.
Conclusion
These are the 7 steps that you need to follow to check SBI FASTag Balance online. For further details and information, you can call the customer care of the bank at 1800 11 0018.