The official mobile banking app of IndusInd Bank is called Indus Mobile. When you start using the app you will see that you will be requested to set an MPIN. It is a type of password that you have to enter every time you open the app. And it is always a good practice to change the passwords periodically. In this guide, I will tell you how you can change Indus Mobile MPIN.
If you have enabled biometric or fingerprint login for the app even then MPIN is important. Because in case the fingerprint sensor fails and you are in hurry to use the services. Then you can simply enter your MPIN and the app will be opened for you. Not only for using the service on the mobile. But you can also use the Indus Mobile app to log in to IndusNet on your desktop or laptop computer. (Internet Banking)
Steps to Change Indus Mobile MPIN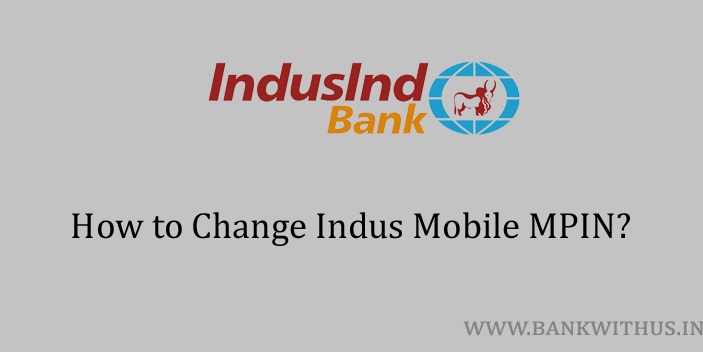 Since it is a mobile banking app with no direct relationship with other things we will use the app itself. Follow the instructions given below to change it within the next 3 minutes.
Steps to Change Indus Mobile MPIN:
Open the official mobile banking app of IndusInd Bank on your smartphone.
Tap on the "Login" button.
Touch your finger on the fingerprint sensor.
If you have not enabled it then enter your existing MPIN into the app.
Tap on "Menu" which can be found at the left bottom corner of the application interface.
From the menu tap on "More".
Select "Settings" from the more section of the menu.
Under Authentication tap on "Change MPIN/Pattern".
Enter your new MPIN twice and tap on the "Submit" button.
Conclusion
While changing the MPIN you will not receive any OTP from the bank via SMS on your registered mobile number. That is because you have already authenticated yourself on your own smartphone. But here you have to make sure that don't share your username, password, debit card number, PIN number, etc. with anyone. And the bank officials will never contact you asking for such details.