There are so many passwords that we have to remember of our bank accounts. Right from the ATM PIN number to the UPI PIN number, there are many. One among those is the MPIN which we use while using the mobile banking app of the bank. In this guide of mine, I will tell you the process of changing the IDFC FIRST Bank MPIN.
The process to change this password is very simple. But you will need to have your smartphone with the registered mobile number running in it. Along with these two, you should also know your old MPIN for a seamless changing experience. But in case you don't remember your old one then don't worry just use the Forgot Password option.
Steps to Change IDFC FIRST Bank MPIN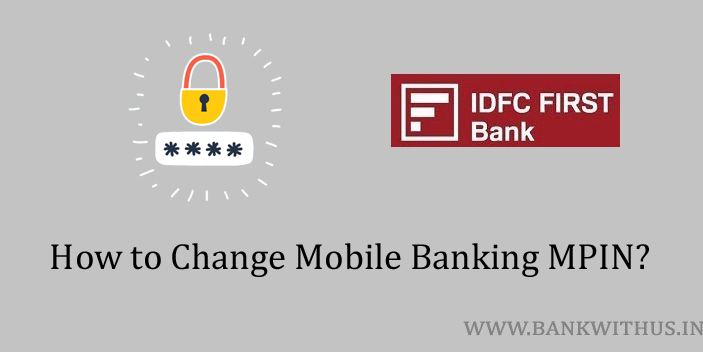 You don't need to visit your IDFC FIRST Bank's home branch to change this password offline. There is an online method using the official mobile banking app of the bank. Recently the bank has updated their app, if you have not installed the latest version yet then consider updating the app.
Steps to Change IDFC FIRST Bank MPIN:
Open the official mobile banking app of IDFC FIRST Bank.
If you don't have it installed then install the app from Google Play Store or Apple App Store.
Enter your username and password into the app.
In case if you are using the app for a long time then enter your existing MPIN into the app.
Tap on "More" which is located at the right bottom corner of the dashboard of the app.
Select "Settings" from the More menu of the app.
Under security tap on "Change MPIN".
Enter your old MPIN and new MPIN twice in the space provided.
Tap on the "Proceed" button and follow the on-screen instructions.
Conclusion
It is a good thing to change the passwords of your bank account periodically. It will help you keep your bank account safe and also the balance you have in it. Also keep in mind that the bank officials will never call you and ask for your passwords, OTP, or PINs. If you ever receive any such calls then you should not respond. For more details, you can call the customer care of IDFC FIRST Bank on 1800 419 4332. (toll-free number) And speak with the support executive.