Every bank has a loyalty program or a reward points program for its account holders. It is a good thing for the account holders. There are several rules and regulations for the reward program. Usually, being the customers of the bank we can earn points using debit cards, credit cards, internet banking, and mobile banking, etc. In this guide of mine, I will tell you how you can check IndusInd Bank account loyalty points.
Methods to Check IndusInd Bank Account Loyalty Points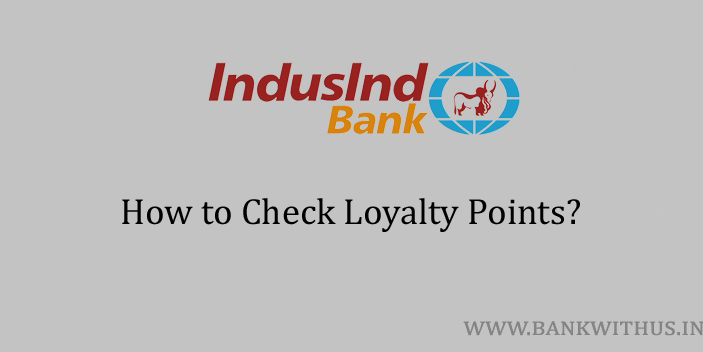 There is no need of following any offline method like visiting the home branch. I have explained two online methods below. Just choose the method you feel is good for you. And follow the instructions given below and you will be able to know the number of points you have earned.
Using Mobile Banking App
Steps to Check IndusInd Bank Account Loyalty Points using Mobile Banking App:
Download and Install the official mobile banking app of IndusInd Bank.
If you are using an Android device then install the app from Google Play Store.
And in the case of an iOS user, you can install the app from iTunes Store.
Open the Indus Mobile app after installation.
Enter your username and password.
If you are using the app for a long time then enter your MPIN or touch your fingerprint.
Select your bank account number from the dashboard of the app. (If you have multiple accounts)
Tap on "Account Details" which can be found below the account number.
Look for the Loyalty Points mentioned under the account details section.
Using Internet Banking
Steps to Check IndusInd Bank Account Loyalty Points using Internet Banking:
Visit the official website of the IndusInd Bank.

Click on the "Login" button.

Enter your username, password, and click on the "Sign In" button.
Scroll down in the "Accounts Section" of the IndusNet interface.

Click on your bank account number under "Savings/Current Accounts".

You will get a table on your screen.

The points you have earned for your account usage will be mentioned in the table.
Conclusion
This is how you can check the number of points you have earned in your bank account. If you are facing difficulties in checking the points using the mobile banking app and internet banking. Then you call the customer care of the bank on 18602677777. And speak with the customer care executive of the bank.