There are a lot of things and details the bank takes from the account holders. One of the most important things is the registered mobile number. This is the number that is used by the banks to send OTPs and transaction alerts via SMS. But what if you don't know which number is registered with IndusInd Bank account?
That is what we will learn today. In this guide, I will tell you how you can know or find the number. I am talking about the number that is registered with your bank account. There are both online and offline methods that you can follow.
Methods to Check Registered Mobile Number with IndusInd Bank account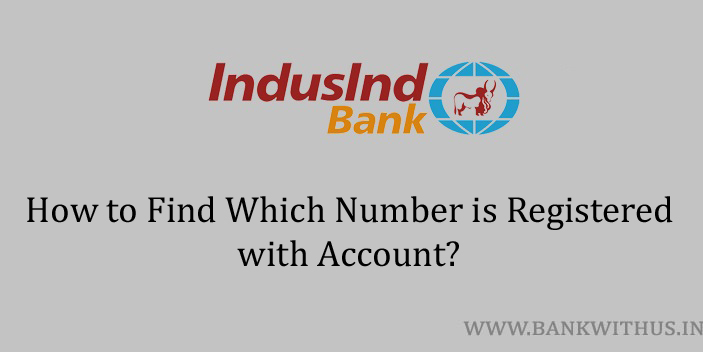 Choose the method which you feel is easy for you and follow the instructions.
Using Internet Banking
Steps to Which Number is Registered with IndusInd Bank Account Online:
Visit the official website of IndusInd Bank.
Click on the "Login" button.
Select "Netbanking".
Enter your username, password, and click on the "Login" button.
Click on "Online Preferences".
Scroll down to find "Personal Details".
Your registered mobile number will be displayed to you on the screen.
By Visting Home Branch
Steps to Which Number is Registered with IndusInd Bank Account by Visiting Home Branch:
Take your bank passbook or any identity proof document with you.
Visit your IndusInd Bank home branch.
Speak with the bank officials.
Tell the officials that you don't remember your registered mobile number. And need help you find it.
The official will ask for your identity proof document.
Show them your bank passbook along with your Aadhaar Card or PAN Card.
Upon successful verification of your identity. The officials will tell you which number is registered with your account.
Conclusion
I also tried to find the registered mobile number in the mobile banking app. But the number is nowhere mentioned there. For more details, you can call customer care on 18602677777. The bank will not tell you the full 10 digits of the number. They will only tell you the last few digits.