If you want to know how you can get your IndusInd Bank TDS Statement. Then this guide will help you to do it. Because I have explained all the steps that the account holder of the bank has to follow in order to get this statement. There is no need to visit your home branch. You can get this online using the mobile banking app.
When you are using the mobile banking service you need two things with you. The first one is the registered mobile number and the second one is the official mobile banking app of your bank. When I say official app I am talking about the app offered by the bank. (IndusInd Bank in this case)
While installing the app on your phone you have to make sure that you are installing it from the official sources only. Always avoid the third-part sources for the installation of the banking apps. If you are an Android user then install the app from Google Play Store. And in case you are an iOS user install the app from iTunes Store.
Steps to Get IndusInd Bank TDS Statement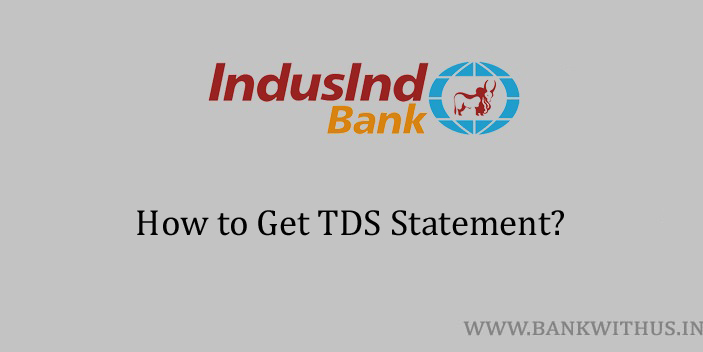 As I have already mentioned that there is no need to following the offline method of visiting your home branch. So I have mentioned the instructions of an online method below. Just follow these instructions to get the statement of your bank account for free within the Indus Mobile app.
Steps to Get IndusInd Bank TDS Statement:
Download and Install the official mobile banking app of IndusInd Bank.
Open the app after installation.
Enter your login details into the app.
Tap on "Service Requests".
Select "Account Requests" from the list of requests.
Tap on "TDS Request".
Choose the period. (Last Financial Year or Current Financial Year)
Select the Quarter of the year.
And follow the on-screen instructions to get your statement.
Conclusion
This is how you can get your statement, the bank will not charge you anything for this service. But please keep in mind that you should never share your username, password, OTP, debit card number, PIN number, etc. with anyone. And the bank officials will never contact you for such details. For more information, you can call customer care and speak with the support executive on 18602677777.