Internet banking is an amazing service that is offered by banks to customers. With the help of this service, we can not only check our account balance. But we can also transfer funds and do other things. But we being the customers of the bank we should make sure that we don't expose our login details to others. And also keep changing our passwords from time to time. In this guide, I will tell you how you can change IndusInd Bank internet banking password.
There is no offline procedure to do this. You can do this online by logging in to your account. If you want to change your password you should know your existing password. But in case if you have forgotten your password. Then you can reset your password by using the "Forgot" option available on the login page. While you set your new password you have to make sure that you choose a password that is hard to be guessed by anyone.
The process to Change IndusInd Bank Internet Banking Password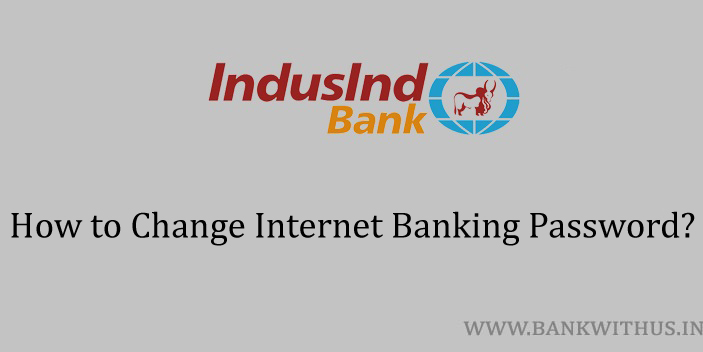 Visit the official website of IndusInd Bank.
Click on the "Login" button.
Enter your account details and login into your account.
Click on "Online Preferences" from the top menu.
Now choose "Login and Passwords".
Click on "Change Password".
Enter your old or existing password.
Enter your new password.
Re-enter your new password and click on the "Update" button.
Conclusion
This is how you can change your password for IndusInd Bank internet banking. If you don't like entering your password. Then there is an option that lets you to login into your account without entering your password. Always make sure that you never share your username, password, OTP, etc. with anyone. If you need more help. Then you can call the customer care of the bank on 18602677777.