If you want to transfer money from your bank account to another. Then you should consider adding the receiver's account as a beneficiary first. The reason is once you will add the beneficiary. You will be able to transfer a large amount of money. In this guide, I will tell you how you can add beneficiary in IndusInd Bank.
You can even transfer the money offline by visiting any branch of the bank. But why visit the branch personally when you can do it online. There is no need to visit the branch of the bank to add the beneficiary. You can do it online with the help of internet banking and mobile banking.
Methods to Add Beneficiary in IndusInd Bank Online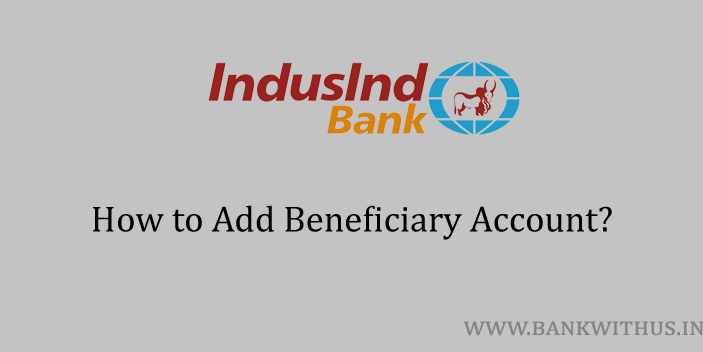 I have explained two methods below. You can choose any one method and follow the instructions.
Using Internet Banking
Visit the official website of IndusInd Bank.
Click on "Funds Transfer".
After that click on the "Add New Beneficiary" button.
Now you have to enter the details of the beneficiary like name, account number, and IFSC Code.
The bank will now send you an OTP to your registered mobile number.
Enter the OTP correctly and click on the "Confirm" button.
Using Mobile Banking App
Download and Install the official mobile banking app of IndusInd Bank.
Open the app.
Login to your account.
Tap on "Funds Transfer" button.
Now tap on the "Add Beneficiary" button.
Select if you want to add a bank account or a credit card.
Enter the details of the beneficiary account.
Once done tap on the "Proceed" button.
Authenticate yourself and the beneficiary account will be added successfully.
Conclusion
Once the beneficiary account is added there is a cooling period of 24 hours. So for the next 24 hours will be able to transfer up to Rs. 2,00,000 only. After 24 hours you can transfer up to standard limits set by the bank. For more help, you can call customer care on 18602677777. (toll-free)