Technology has evolved a lot and so banking has. Why I am mentioning this is because the latest technological advancements have taken banking sector of India to next level. These days there is no need to visit the home branch of the bank to get most of the things done. All you need is access to your internet banking account or the mobile banking app. In this guide, I will tell you how you can change Axis Mobile mPIN.
Steps to Change Axis Mobile mPIN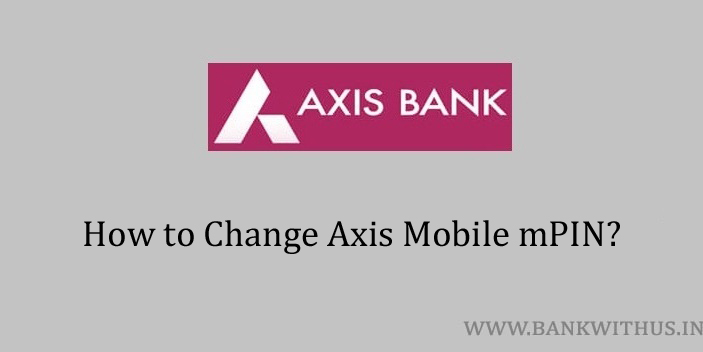 Axis Mobile is the official mobile banking app that is provided to account holders. While installing the app make sure you are using the official sources only. I am talking about Google Play Store and Apple App Store. The PIN which we will learn to change in a few moments is the one that you use while accessing the app on your smartphone. Follow the instructions given below to learn how you can change your Axis Bank mobile banking PIN.
Steps to Change Axis Mobile mPIN:
Open the official mobile banking app of Axis Bank. (Axis Mobile)
If you have already set up the app then enter your MPIN into the app.
Tap on three lines from the dashboard of the app.
Select "Settings" from the menu of the app.
Tap on "Change mPIN" from the list of settings.
Enter your current mPIN that you are using.
On the next screen enter your new mPIN.
And follow the on-screen instructions.
Conclusion
I recommend you change your mPIN periodically and avoid using the same PIN everywhere. Because if any one of your PIN is compromised then all of your applications will be compromised with it. The bank will not charge you anything to perform this change. And always keep in mind that you should never share any of your account information with anyone. No one from the bank officials will ever contact you asking for such details.