Tap and Pay is a great feature that is being offered by the banks to the account holders. This feature lets us make the payments just by taping our card on the POS machines. In this guide of mine, I will tell you how you can enable or disable Tap and Pay of IndusInd Bank debit card.
The process is very simple and you can get things done online using the mobile banking app of the bank. Here I am talking about the official mobile banking app of the bank. No third-party apps should be used to change any kind of your details in the bank accounts.
And it is nearly impossible to change or update anything like PAN Card, Aadhaar Card, Email Address, etc. using third-party apps. And when you are installing the mobile banking app you should install it only from the trusted sources. (Google Play Store and iTunes Store)
Steps to Enable or Disable Tap and pay of IndusInd Bank Debit Card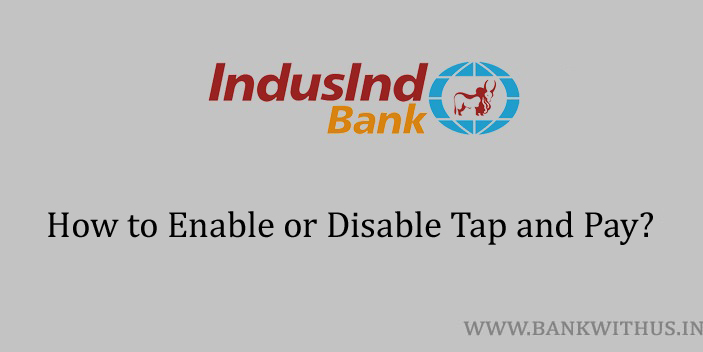 You can toggle the settings of contactless payments using internet banking and also the mobile banking app. But in this guide, I have mentioned the steps that you should follow when changing the settings using the app.
Download and Install the official mobile banking app of IndusInd Bank. (IndusMobile)
Open the app after installation.
Enter your account details into the app. (username and password)
Login into the app.
Tap on "Debit Cards".
Select your debit card or ATM Card.
Tap on "Manage Debit Card Limits".
Scroll down and look for "Contactless Transactions".
Toggle the button to enable or disable tap and pay.
Conclusion
If you are already using the IndusMobile app for a long time. Then open the app and directly start from the Step number 5. The settings will be changed in realtime and no OTP is sent to your registered mobile number while changing the settings from enable to disable or vice versa using the app.