Mobile banking is just like internet banking. But here you don't need a laptop or a desktop computer to access your account. All you need a smartphone capable of running the mobile banking app developed and published by your bank. When the banks develop something then take utmost care to keep it safe. So one such thing to keep the app safe is by creating an MPIN. In this guide, I will tell you how you can change MPIN of Ujjivan Mobile Banking app.
MPIN is used when you try to login into the app. This is used when you are changing any of your profile details. Or when you are not using the biometric method to login into the app. Even if you have enabled the biometric or fingerprint login. It is mandatory to have an MPIN. But it is also recommended to keep changing it frequently. After all, changing the passwords is a very good way to keep them uncompromised.
Steps to Change MPIN of Ujjivan Mobile Banking App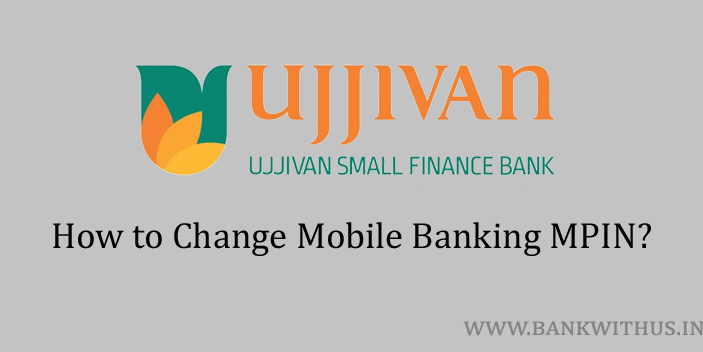 Here Ujjivan Mobile Banking app is the official app that is developed by Ujjivan Small Finance Bank. And when you are installing the app you have to make sure you are getting it from official sources. You should never install the banking apps from any of the third-party sources. To change your MPIN follow the instructions given below.
Steps to Change Ujjivan Mobile Banking MPIN:
Open the Ujjivan Mobile Banking app installed on your smartphone.
Enter the MPIN which you have set.

Tap on "Menu".

Select "Settings" from the menu.

Scroll down and look for "Change MPIN".
Enter your current MPIN in the space provided.
Now enter the new MPIN you want to use.
You will receive an OTP from the bank via SMS on your registered mobile number.
Enter the OTP correctly and tap on the "Submit" button.
Conclusion
This is how you can change Ujjivan Mobile Banking app MPIN easily. The PIN will be set instantly and it will not take more than 2 minutes of time. But you have to make sure that you are entering the correct OTP sent to you by the bank. For more information you can call the customer care of the bank on 1800 208 2121. This is a toll-free number and you can speak with one of the customer care executives.