Customer ID is a unique number that is assigned to every bank account by the bank. This is not the same as your bank account number. If you want to learn how you can know your IndusInd Bank Customer ID. Then I will tell you how you can do it. The process of finding this ID is very simple.
Methods to Know IndusInd Bank Customer ID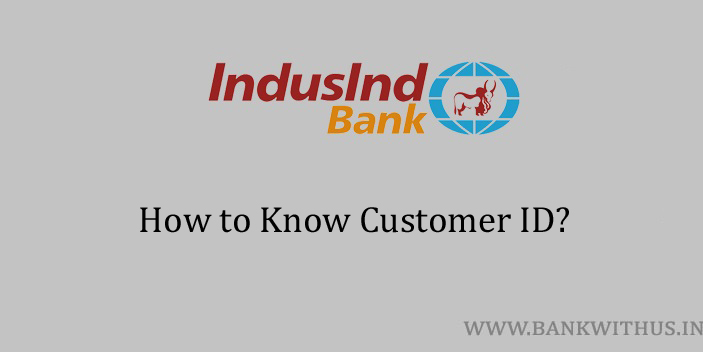 There are different methods by which you can find your ID. I have explained all of them below. Choose the method which you feel is easy and follow the instructions.
Using Bank Passbook: If you have received the passbook from IndusInd Bank for your bank account. Then take your passbook and open the first page of the bank. You will find your Customer ID mentioned on the first page of the book.

Using the Welcome Letter: When we open a new account with IndusInd Bank we receive a welcome kit. In this kit, we let a welcome letter. Take out your IndusInd Bank welcome letter and look at the upper right corner of the letter. You will see your bank account number and the Customer ID mentioned.
Using the Bank Account Statement: If you have access to your internet banking account. Then go to the official website of the IndusInd Bank and login to your internet banking account. Download a bank account statement for any period of time. Open the account statement and your customer ID will be mentioned above your bank account type in the statement.
By Calling Customer Care: Call the customer care of IndusInd Bank on 18602677777. Choose the IVR option that will connect your call to speak with the support executive of the bank. Tell the executive that you want to know your customer ID. The executive will ask you a few questions about your bank account. Answer all the questions correctly. And the executive will tell you your ID.
By Visiting Home Branch: If you are facing any kind of difficulties or don't want to follow the above-explained methods. Then there is one more method for you and that is visiting your IndusInd Bank home branch. Go to the branch and take the help of the bank officials to find your Customer ID.
Conclusion
This is how you can find your ID, If you are having any issues then feel free to call the customer care of the bank. The bank has an amazing team of support executives who will help you out.