Most of the banking transactions are done online these days. Internet banking and mobile banking are the technologies responsible for this change. But there are some limits to the maximum amount of transactions you can do with the help of these technologies. In this guide, I will tell you how you can change IndusInd Bank Internet Banking daily limit.
The account holders of the IndusInd Bank are allowed to change the limit online as well as offline. If you want to do it online then you can do it with the help of IndusNet. And in case if you want to do it offline then you can do that by visiting your home branch. In this guide, I have explained the online method because it is easier to get it done online. But please keep in mind that you will need access to internet banking to make this change.
Steps to Change IndusInd Bank Internet Banking Daily Limit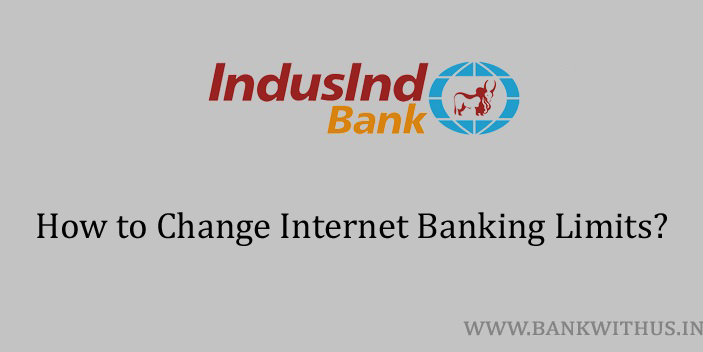 Follow the instructions given below to make this change in your bank account.
Steps to Change IndusInd Bank Internet Banking Daily Limits:
Visit the official website of the IndusInd Bank.
Click on the "Login" button.
Enter your username, password and click on the "Sign In" button.
Click on "Service Requests" from the top menu of IndusNet.
Under Account Requests click on "IndusNet Requests".
Click on "IndusNet Limit Change Request".
Enter your required new limit in the space provided and click on the "Submit" button.
The bank will send an OTP via SMS to your registered mobile number.
Enter the OTP and click on the "Confirm" button.
Conclusion
This is how you can change the limits of IndusNet online. If you don't want to do it online or don't have access to internet banking currently. Then you can do it offline by filling out the Limit Enhancement Form of IndusInd Bank. You can download this form online and also get it from your home branch. If you want to know more about it, then call the customer care of the bank on 18602677777. And speak with the support executive of the bank.