Internet Banking is one of the most demanded features when it comes to the banking industry. Sometimes we login and use the internet banking of our bank before we use the debit card these days. That is because internet banking has made our banking life so simple. All we need to do is just go to the internet banking portal and most of our financial tasks can be completed from there. In today's article, I will tell you how you can login to Canara Bank Internet Banking services. Everything you need to know about logging into your internet banking account has been mentioned here.
Canara Bank is one of the oldest banks that is currently operating in India. Recently at the starting of April 2020. The Syndicate Bank has been merged into Canara Bank. This thing makes Canara Bank even bigger and strong in every aspect of the bank. But will it change the way you bank with Canara Bank?
What do you think?
Being an account holder of the bank you would be wondering if there is any kind of changes made to your bank account. But let me tell you that there are no changes in the way you bank with the Canara Bank.
It is just that the people who held their bank account with the Syndicate Bank previously will be now holding the same bank account in Canara Bank. Ok, now before we proceed to the further part of this article. I would like to tell you more about the bank where you hold your bank account. These days in India it turns out to be very important to know the bank where we have our bank account.
About Canara Bank

Head Office Address
112 J C Road, Town Hall Junction, Bengaluru, Karnataka
Trade As
BSE: 532483
NSE: CANBK
Type of Bank
Public Sector Bank
Founded
1906 at Mangalore, Karnataka
Products
Investment Banking, Consumer Banking, Commercial Banking, Retail Banking, Private Banking, Asset Management, Pensions, Mortgages, Credit Cards
Owner
Government of India
Number of Employees
58,000 (March 2019)
Owner of the Bank
Government of India
Website
www.canarabank.com
Revenue (2019)
₹54,269 crore
Operating Income (2019)
₹10,461 crore
Net Income (2019)
₹547 crore
Total Assets (2019)
₹7,11,782 crore
Customer Care (toll-free)
1800 425 0018
How to Login to Canara Bank Internet Banking?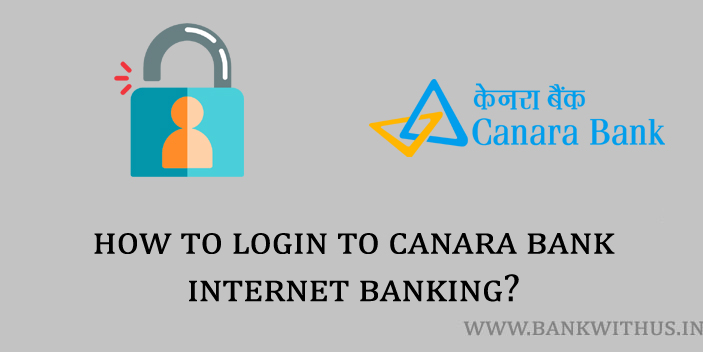 We know enough things about Canara Bank. Now, let us learn more about the steps which you need to follow to login to the Canara Bank Internet Banking account.
Before we proceed to the further, I want to tell you one thing and that is. No one from the bank will ever contact you asking your internet banking username, password, ATM Card Number, OTP, and CVV. If you ever get a call, SMS or Email asking for these details then you should not respond to them.
And when it comes to logging into your Canara Bank internet banking, you should enter your username and password only on the official website of the bank. If you enter your login credentials on any of the unofficial websites then your account will be in danger.
The steps which you need to follow are mentioned below.
Steps to Login to Canara Bank Internet Banking:
Visit the official website of the Canara Bank: https://www.canarabank.in/

Click on Net Banking (Retail/Corporate) button.
Enter your Canara Bank User Id. (customer id)
After entering your User ID, enter your password.

Select the Language in which you want to proceed from the drop-down menu.

Click on the Sign In button.
Video Tutorial to Login to Canara Bank Internet Banking
Conclusion
So these are the steps that you need to follow to login to Canara Bank Internet Banking portal. I hope you are clear with all the information that is mentioned in this article. If you have any kind of doubts in your mind then you can comment down below. I will be more than happy to help you out with your banking needs. And in the case, you want to get assisted quickly then you can call the customer care of the bank on their toll-free number: 1800 425 0018 and talk to the customer care executive.
FAQ: Frequently Asked Questions
What is Canara Bank Internet Banking?
Internet Banking or the Net Banking of the Canara Bank is the service with the help of which you can access your bank account online. You can check your bank balance, pay your bills, and make online funds transfers using the internet banking portal of the website.
What is URL of Official Website of Canara Bank?
The official website of Canara Bank is: https://www.canarabank.com/
How Can I Contact the Customer Care of Canara Bank?
You can call the customer care of the bank by calling on 1800 425 0018.