There are so many banks which are offering FASTag services to their customers. And Canara Bank is one of those banks. While this tag has made our travel easy on the national highways there are some complaints too. Users of the tag are complaining that the money is deducted twice from their account.
If this has happened with you or in case it happens in the future. Then there is no need to worry. All you have to do is call the customer care at 1800 103 3568 and tell the customer care executive about the transaction. Then the customer care will raise queries with NPCI.
This guide will help you out to check Canara Bank FASTag balance using the official website of the bank. There is no need of accessing third-party websites or downloading any apps to check the balance. All you need is access to the internet and you are good to go.
We will be checking the balance by logging in into your FASTag account. For this, you will need your username and password. In case you don't have them with you, use the link of the official website of the bank to create your login credentials. There are separate links for individuals and corporates.
How to Check Canara Bank FASTag Balance Online?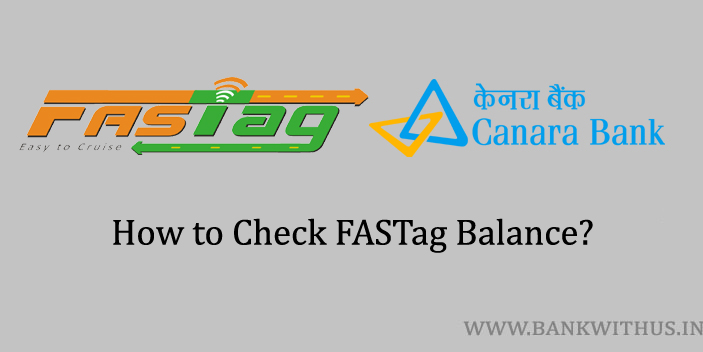 Follow the instructions given below to check your remaining balance in the tag account.
Steps to Check Canara Bank FASTag Balance Online:
Visit the official FASTag website of Canara Bank.
Enter your username.
Enter your password.
Tick or ignore remember me option as per your choice.
Click on the yellow color login button.
Select your FASTag from the dashboard. (in case of multiple tags)
The remaining balance will be displayed to you on the screen.
Conclusion
If you don't want to enter your username and password then you can also login via OTP. Just select the option, you will get the OTP on the registered mobile number. Enter code and you will be able to login to your account. For more details, you can call the customer care of the bank's FASTag department.