If you go to any bank and tell the officials that you want to open a new account. He or she will hand you over an application form. You have to fill it with a lot of details like your name, address, DOB, etc. But what if you notice that your DOB is mentioned wrong in your bank account after it is opened?
In such cases, you can request the bank to correct or change it. In this guide, I will tell you the process that you have to follow to change DOB in Canara Bank account. The chances that the bank will record your date of birth wrong are pretty less.
But still, it can happen in some cases. The bank will process your request only if you have the proper proof document. Here you have to submit the proof document that has your correct DOB mentioned on it. You need not submit the original copy to the bank. But a photocopy with your signature on it.
The Process to Change Date of Birth in Canara Bank Account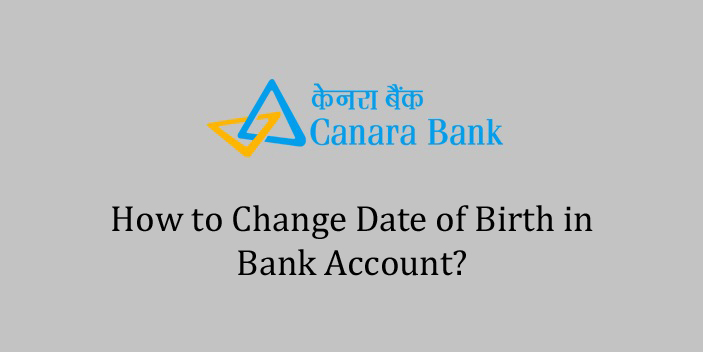 Follow the instructions given below.
Steps to Change DOB in Canara Bank Account:
Take a sheet of paper and start writing an application letter.
The letter should address to the branch manager of your Canara Bank's home branch.
Mention the subject as "Request to Correct DOB in Bank Account".
In the body of the letter, you have to mention your name, account number, and your correct DOB.
Further, you also have to mention the name of the proof document you are providing to the bank.
Now take a clear photocopy of the document and make your signature on it.
Attach the photocopy with your application letter.
Visit your Canara Bank home branch.
Submit the application letter to the bank officials.
Conclusion
During your visit to your home branch. You should carry the original copy of the document with you. Because the officials will ask you to show it for the purpose of verification. For more information, you can call the customer care of Canara Bank on 1800 425 0018. (toll-free number)