Activate Mobile Banking in Canara Bank: Banking these days has changed a lot. In our nation, we have seen that all the banks which are operating in India have worked a lot on themselves. They have adopted all the latest technologies and they are offering their account holders with the best banking services. There was a time when we had to visit our home branch for doing most of the things. Like if we had to withdraw the money which we have in our bank account we had to visit the home branch. After going there we had to fill the form and stand in the queue.
But now this is not all which we have to do. Just find any of the ATM centers which is near to your location. Insert your ATM card into the machine and you are good to go. So with the help of the ATM machines, we can withdraw the money from our bank account anytime any day. This is not the only modern technology which has changed the way, even internet banking plays a very important role. With the help of internet banking, we can do lots of things, like checking the bank balance, funds transfer etc.
If you are Canara Bank customer and looking for a guide online which can help you to activate mobile banking in Canara Bank. Then let me tell you that you have been landed on the right website. Because in this guide I will tell you the complete procedure which you need to follow to activate mobile banking in Canara Bank. Mobile banking lets us access our bank account from our smartphone. Whereas in the case of internet banking we need a desktop or laptop computer.
How to Activate Mobile Banking in Canara Bank?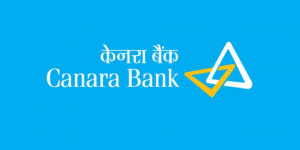 So now let us get started with this guide and check out the whole process to activate mobile banking in Canara Bank.
You have to install the CanMobile app on your smartphone. The download link can be found on the official website of the bank.
After the installation open the app and tap on New User Registration button.
Enter your 10 digits registered mobile number.
Tap on Register button after you enter your registered mobile number.
Your User ID and MPIN will be sent to you by SMS.
After that, you will receive an OTP from the bank on your registered mobile number.
Enter the OTP in the CanMobile app. In most of the cases, the app takes the OTP by itself.
After the verification of OTP, you will receive success message on your smartphone screen.
And finally, you have to enter your ATM card details in the app and you are done with it.
This is how you can activate mobile banking in Canara Bank. But while installing the CanMobile app on your smartphone make sure you install it from trusted source.
If you have an Android smartphone then install the app from the Google PlayStore. And if you have iOS device then install it from Apple App Store only.
Canara Bank's User Rating
Summary
This rating is of Canara Bank, including that of our readers who are account holders of Canara Bank.