IDFC First Bank having some of the best bankers to deal with. We have really polite people working for this bank which makes the banking experience even better with them. When it comes to the savings bank account the interest rate which they offer is good. And also the loan lending rates are quite competitive. In this article of mine, I will be telling you the steps which you need to follow to get TDS Certificate from IDFC First Bank. So far my experience with this bank was good. What about you? Let me know by commenting down below.
If you wish you can get a copy of the TDS certificate from the bank offline. But for that, you will have to visit the home branch of the bank where you hold your bank account.  In this article, I will be telling you the online procedure which you can follow to get a TDS certificate from IDFC First Bank online using the internet banking feature of the bank. Let me tell you that if you wish to follow the below-mentioned steps you need to have internet banking credentials with you. If you don't have them then you will have to activate internet banking before you can proceed.
The process to activate internet banking is very simple just go to the official website of the bank and get it done quickly. But make sure that you never share your account details like your ATM PIN Number, Username, Password, CVV, etc. with anyone. And no one from the bank will even contact you asking for these details. Do you know about your bank? That's the question we should ask ourselves when we are opening a bank account with any of the banks. If you don't know then there is no need to worry. Because I will tell you in brief about the IDFC First Bank today. It is important to know about the bank where you have deposited all your hard-earned money.
About IDFC First Bank

Type of the Bank
Private Bank
Traded As
BSE: 539437
NSE: IDFCFIRSTB
Industry
Banking and Financial Services
Predecessor
IDFC Bank and Capital First Limited
Founded
October 2015
Head Quarters
Mumbai, Maharashtra
Chairman (January 2020)
Rajiv Lall
MD and CEO (January 2020)
Mr. V. Vaidyanathan
Products
Consumer banking, Corporate banking, Wholesale banking, Mortgage loans, Private banking, Wealth management, Investment banking
Revenue (2017)
₹85.3272 billion
Operating Income (2017)
₹30.30 billion
Net Income (2017)
₹10.20 billion
Total Assets
₹1.12160 trillion
Number of Employees (July 2018)
7,043
Website
www.idfcfirstbank.com
Customer Care Phone Number (toll-free)
1800 419 4332
Customer Care E-Mail ID
[email protected]
How to Get TDS Certificate from IDFC First Bank?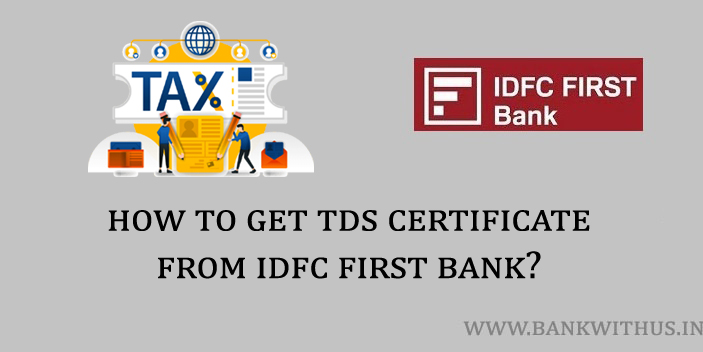 The steps are very simple and I assure you that you will be able to download the TDS Certificate within 5 minutes of reading this article.
Steps to Get TDS Certificate from IDFC First Bank: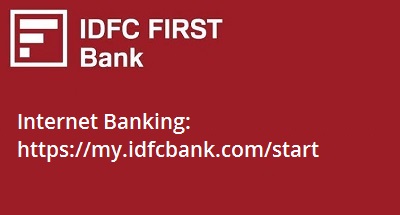 Go to the official website of the IDFC First Bank.

Click on Customer Login.

Click on Personal and Business Banking.

Enter your IDFC Bank Internet Banking Username, Password and click on Login.

Click on Service Requests.

Click on Create.

Click on TDS Certificate.

Select the Financial Year, Quarter, Assessment Year and Click on Download.
Conclusion
These are the steps that you need to follow to get TDS certificate from IDFC First Bank online. If you don't want to download the TDS certificate in PDF format then you can get it via Email as well. I hope you are clear with all the information mentioned in this article. If you have any kind of doubts in your mind then you can comment down below. I will be more than happy to help you out with your banking needs. And in case you want to get assisted quickly then you can call the customer care of the bank on their toll-free number: and talk to the customer care executive.
FAQ: Frequently Asked Questions
What is Full form of TDS Certificate?
The full form of TDS is Tax Deducted at Source.
Can I get TDS Certificate by Visiting the Branch?
Yes, you can get the TDS Certificate by visiting your home branch of the IDFC First Bank.
Can I use Mobile Banking Application to get TDS Certificate?
No, you can not get the TDS Certificate by using the mobile banking application.
How Many Types of TDS are There?
There are 2 types of TDS.
What is Meant by TDS in Salary?
TDS in Salary means the tax that has been deducted out of the salary by your employer.