Credit cards are great if you use them in the right way. It is a good idea to earn interest on our money and pay for things using a credit card. But we also have to make sure that we pay the bill before or on the due date. But here we need to receive the statement of the card to know how much the bill is. In this guide, I will tell you how you can activate E-statement for Axis Bank credit card.
There are two types of statements when it comes to credit cards. The first one is the physical statement which will be delivered to your registered communication address. And the second one is an electronic copy that is sent to your registered email address. When we are speaking about the electronic mode. We should also know that the statement can be viewed digitally using internet banking and the mobile banking app of the bank.
The Process to Activate E-statement for Axis Bank Credit Card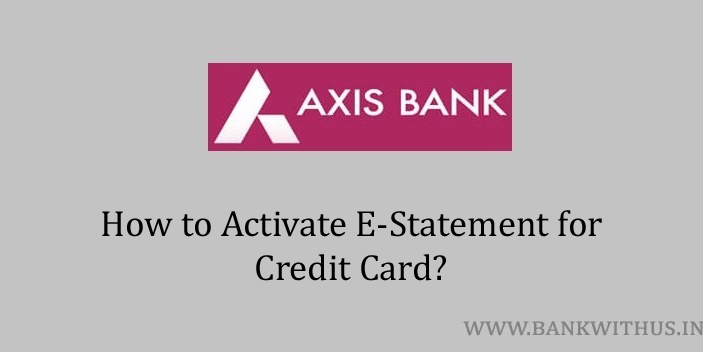 I have explained the mobile banking method to activate it. Follow the instructions given below.
Steps to Activate E-Statement for Axis Bank Credit Card:
Download and install the official mobile banking app of Axis Bank.
Open the app after installation.
Enter your account details and proceed with the login process.
Tap on "Credit Cards" under the quick access menu.
Tap on "Control Center".
Scroll down and find "Activate E-Statement".
Enter the email address which you want to use to receive the E-Statement.
Carefully read and agree to the terms and conditions.
Tap on the "Activate" button.
Conclusion
The same can be also done with the help of internet banking. I explained the mobile banking method because it is handier. There is an option to update your email address as well. If you use that it can take up to 1 working day for the update. For more details, you can call the customer care of the bank on 1860 419 5555.