Customer ID is given to all the account holders by the bank. It is a unique number that is never the same for multiple bank accounts. But here you should not get confused between the customer ID and the bank account number. They both are different things. In this guide, I will tell you how you can find your Karnataka Bank Customer ID.
Every bank has a different number of digits in the ID. When we are speaking about Karnataka Bank, the user will have 9 digits. There are different methods that you can follow to find out what is your ID. I have explained all the possible methods in this guide.
Methods to Find Karnatak Bank Customer ID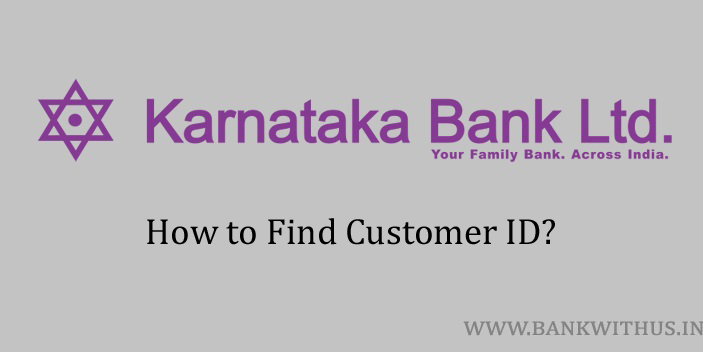 Choose the method and follow the instructions.
Using Bank Passbook
If you have your bank passbook with you then it is the best method you can follow. Just open the first page of your physical passbook. The 9 digits customer ID is printed on the first page itself.
Using Bank Account Statement
You can refer to your bank account statement as well. The customer ID will be mentioned along with your name and bank account number at the top part of the statement. You can use any existing statement. And in case if you don't have then get a new statement for your bank account.
By Visiting Home Branch
Go to your Karnataka Bank home branch. While going make sure that you have one identity proof document with you. (Aadhaar Card or PAN Card) Tell the bank officials that you want to know your Customer ID. The officials will ask for your name, bank account number, and identity proof document. Upon successful verification, the officials will provide you your ID.
By Calling Customer Care
Call the customer care of Karnataka Bank on 1800 425 1444. (toll-free number) Choose the IVR option that will connect your call to speak with one of the bank's customer care executives. Tell the executive that you want to know your ID. The executive will ask you a few questions about your bank account. These questions are asked for security and verification purposes. Answer all the questions correctly and the executive will tell your Customer ID.
Using Cheque Book
The cheque book will be having important account information printed on it. So take out your Karnataka Bank cheque book. And refer to the book, your ID will be printed on it.
Conclusion
These are the top 5 methods by following which you can easily find your Karnataka Bank Customer ID. Other than these methods you can also refer to the welcome letter which the bank had given you after opening the account.