Saraswat Bank is one of the most trusted banks that are running their operations in India. Despite being a scheduled bank this bank offers almost every feature to its account holders. Internet banking is one of the most essential features. And if you have a bank account with Saraswat Bank then you can take benefit of this feature as well.
But when you try to register or activate internet banking for your bank account you have to enter multiple details of your bank account. I am talking about the New User Registration page of Saraswat Bank Internet banking. There you have to enter your Customer ID and the debit card number, and other debit card details.
What is Bank's Customer ID?
Saraswat Bank Customer ID is a unique number that is assigned to every bank account that is opened with the bank. This number is used when the customer wants to use the Internet banking features of the bank. But the problem here is not everyone is aware of their Customer ID.
I have written guides to find out the Customer ID of many other banks. But this is the only bank in which finding the Customer ID is very simple. In the case of other banks, you have to open multiple documents, bank passbook, etc. But here it is not the case.
Before I tell you the procedure to find out your Customer ID, I would like to tell you that you should never share your bank account details with anyone. If you ever get a call, email, or SMS telling you that they are calling from the bank. You should not respond to them.
No one from the bank will ever call to ask for these details. And the other thing is you should never enter your details like the username, or password on any third-party websites online. You should make use of third-party websites only to read and gain knowledge. The third-party website has got nothing to do with the bank.
Steps to Find Saraswat Bank Customer ID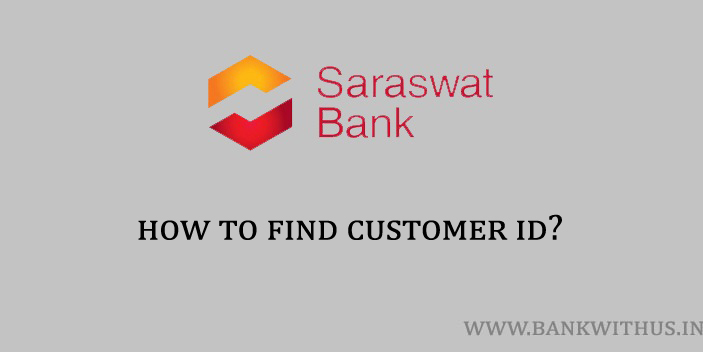 Saraswat Bank is the only bank that has integrated the Missed Call Banking service to find the Customer ID. They have a separate number that can be used for this case. Just give a missed call and you will receive your ID via SMS from the bank.
Steps to Find Saraswat Bank Customer ID:
Give a missed call to 9029050017 from your registered mobile number.
The call will be disconnected after a few rings automatically.
And you will receive your Customer ID from the bank via SMS.