Just like the registered mobile number and other details, the email address of the account holder is also taken by the bank. In this guide, I will tell you how you can update email address in Karnataka Bank account.
In this guide, I have not explained any online method using internet banking or mobile banking. But an offline method requires you to visit the branch of the bank.
I don't recommend you to visit any other branch of Karnatak Bank. But to visit your home branch of the bank where you hold your bank account.
Steps to Update Email Address in Karnataka Bank Account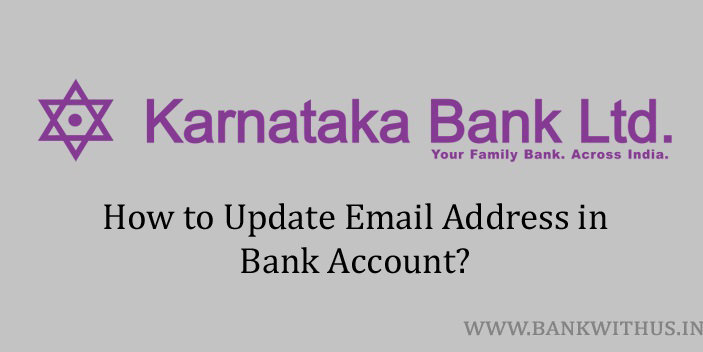 Follow the instructions given below to update your email address in the account.
Steps to Update Email Address in Karnataka Bank Account:
Take a sheet of paper.
Start writing an application letter.
The letter should be addressed to the branch manager of your Karnataka Bank home branch.
Mention the subject of the letter as "Updating Email Address in the Bank Account".
Further, you have to mention your name, account number, and your email address.
Take any of your identity proof documents with you. (Aadhaar Card, PAN Card, Voter ID, etc.)
Get a clear photocopy of the document and sign on it.
Attach the photocopy with the application letter you written by you.
Visit your home branch and submit the application letter to the bank officials.
Conclusion
If you wish you can also submit a typed copy to the bank. But when you visit the branch of the bank. You have to make sure that you carry your original copy of the identity proof document. The bank officials will need it for the purpose of verification. For more information, you can call the customer care of the bank on 1800 425 1444. This is a toll-free number and you will be able to speak with the customer care executive.