Linking PAN Card is mandatory if you want to use your account without any limits. And if you choose to open a new account with any of the banks online. Then you will not be able to do it without having your Permanent Account Number with you. This is how important linking PAN card is. In this guide, I will tell you how you can link PAN card with Karnataka Bank account.
Before you proceed with the process you have to make sure you have your PAN Card with you. Because the bank will ask for the number that is printed on your card. Many people think that the bank will ask to submit the original copy. But this is not true. Almost no bank in India will ask the account holder to submit the original copy. The account holder just has to submit a photocopy with his or her signature on it.
But the bank officials who are working at the branch may ask the account holder to show the original copy of the document. This is done for the purpose of verification. Once your details are verified your card will be handed back to you by the officials. The verification becomes important because PAN Card detail is a crucial part of the KYC process.
Steps to Link PAN Card with Karnataka Bank Account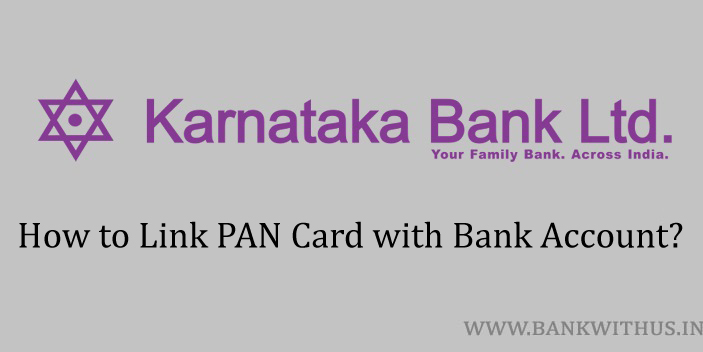 Take a clear photocopy of your PAN Card.
Make your signature on the photocopy to make it self-attested.
Visit your home branch of Karnataka Bank and make sure you carry your original and photocopy of the PAN Card.
Speak with the officials and tell them that you want to link your PAN with the bank account.
The officials will hand over an application form.
Fill the form with all the required details like your name, account number, PAN number, etc.
Once you are done filling the form, check all the details for correctness.
If you find everything filled is a correct sign the application form.
At last, submit the duly filled form to complete the process.
Conclusion
The bank will check the details you have filled in, only after successful verification your details will be updated. So you should cooperate with the officials of the bank and show them your original copy of the document. Please keep in mind that the officials of the bank will never ask for sensitive details of your account. So please don't respond to such calls, emails, and SMS, etc.