The banks allow the account holders to change the address that is mentioned in the bank records. But only when the proper address proof documents are produced. In this guide of mine, I will tell you how you can change address in Karnataka Bank account.
You should always keep your address up to date. Because if you request a new cheque book or an ATM Card from the bank. The bank will deliver this kind of thing only to the registered address. Other than this the address is a very important KYC detail as well.
Steps to Change Address in Karnataka Bank Account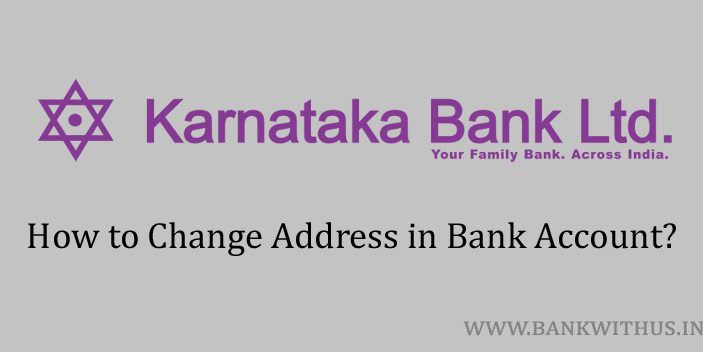 You can not change your address online using internet banking or mobile banking. You will have to follow the offline method. In the offline method, you will have to submit a written application letter to the home branch. Then the bank will verify the proof document and later your address is updated.
Steps to Change Address in Karnataka Bank Account:
Take a sheet of paper.
Start writing an application letter addressing the branch manager of your Karnataka Bank home branch.
In the body of the letter explain that you have changed the place where you live. And want to update the address in the bank records.
Mention your name, account number, and the new address properly in the body section of the letter.
Take the address proof document with the updated address that you want to submit to the bank.
Get a clear photocopy of the document.
Make your signature on the photocopy to make it self-attested.
Attach the application letter with the photocopy.
Go to the home branch and submit your application letter along with the photocopy to the bank officials.
Conclusion
While you go to your Karnataka Bank home branch you have to carry the original copy of the document. The bank officials will not ask you to submit the original copy. But they will ask you to show the document for verification purposes. The bank will not charge you anything for this change. For more information, you can call the customer care of the bank on 1800 425 1444. (toll-free) And speak with the customer care executive.