Passbook is one of the very important documents that you get from the bank. Some of the banks issue the passbook by default and some of them don't issue it by default. In this guide, I will tell you how you can apply for New Karnataka Bank Passbook.
There are basically two reasons why the account holders apply for a new passbook. The first one is the book is lost somewhere. And the second reason and the most common one is when all the pages in the passbook have been used for the purpose of printing.
How Much Will Karnataka Bank Charge for the New Passbook?
As per the general charges schedule of Karnatak Bank, the customer will have to pay Rs. 100 for the duplicate passbook with the latest entries. You can find the latest charges for the book on this page.
Is there a way to Apply for the New Passbook Online?
No, you can not apply for a new passbook online. You will have to visit your home branch personally and submit an application letter.
What is the Process to Apply for New Karnataka Bank Passbook?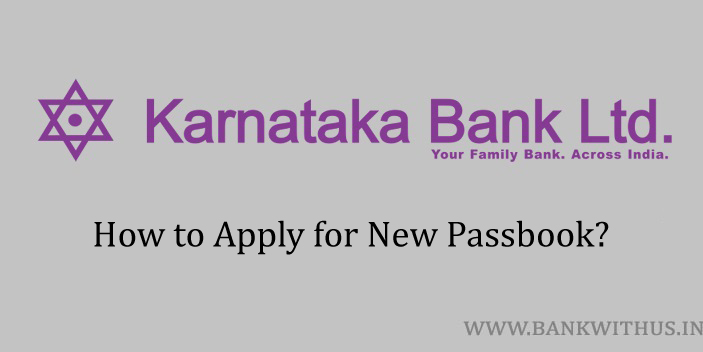 Follow the instructions given below.
Steps to Apply for New Karnataka Bank Passbook:
Take a sheet of paper and start writing an application letter addressing the branch manager of your Karnatak Bank's home branch.
The subject of the letter should be "Request for New Passbook Issuance".
Further, mention your bank account number and the reason why you want a new book.
Once done take a clear photocopy of any one of your identity proof documents.
Make your signature on the photocopy attach it with your application letter.
Now visit your home branch and submit the application letter to the bank officials.
And finally, collect your new passbook from the bank.
Conclusion
The charges for the new book will be deducted from your bank account balance. So make sure you have enough balance in your account. If not then don't worry you can deposit the money using the branch services.